ClearChat PC Wireless headset from Logitech - great for those prone to wandering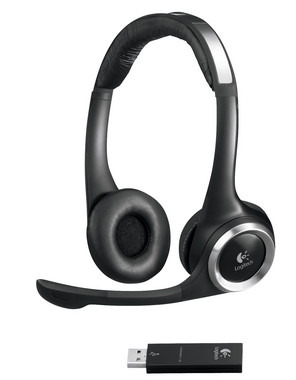 Logitech has a new headset for your wireless pleasure. Suggested uses include online chats, gaming, or even just plain old music listening. It has a microphone attached, ear pads so it fits comfortably, and the USB adapter to connect it to your computer.
With this headset, you can move up to 33 feet, or 10 meters, away from the USB dongle allowing you to do other things while listening to music or chatting with your mum who's a few thousand miles away. With the small size of the headset and the adapter, you aren't limited to using it only at home either, you can take the pair with you on the road.
It works with Skype, Windows Live, Yahoo!, Google Talk, and AIM proven, there are probably more that it works with as well. They will be selling the headset starting in May for $99.99, not a bad price for the convenience of wireless.