Clear airport security alternative relaunches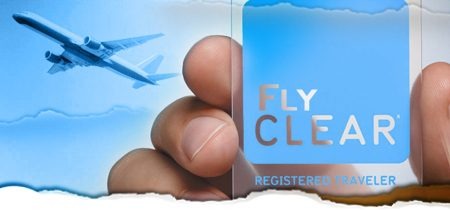 Clear, the service that tried to attract people to the idea of a faster and more secure way through airport security, is back up and running after it had to shut down in 2009 due to poor management and massive debt. Clear CEO Caryn Seidman Becker was quoted as saying that the new company will be even more attractive, saying anyone who registers will be able to get through security in five minutes or less.
That is, of course, at the airports where Clear is set up. So far only Orlando and Denver are equipped to handle the new service, but the company is working to quickly expand its presence throughout the country. Users who register must submit their driver license and passport, and must have their photo taken for Clear's database. In addition, they have to volunteer either a fingerprint or an iris scan.
After that groundwork, any time you go to a Clear-enabled airport, you can be ushered through the special Clear security line, where you can essentially just walk through after authenticating yourself biometrically. Similar to the previous Clear service, it will cost you $179 per year to get a Clear card and all that it entails. There are also corporate and family plans available. Fliers who travel frequently enough for this to be of great value likely are already members of tiered frequent flier programs and get to use expedited security lines anyway, but it's nice to see Clear have another go at it.
[via VentureBeat]