Classic Mini gets all-electric conversion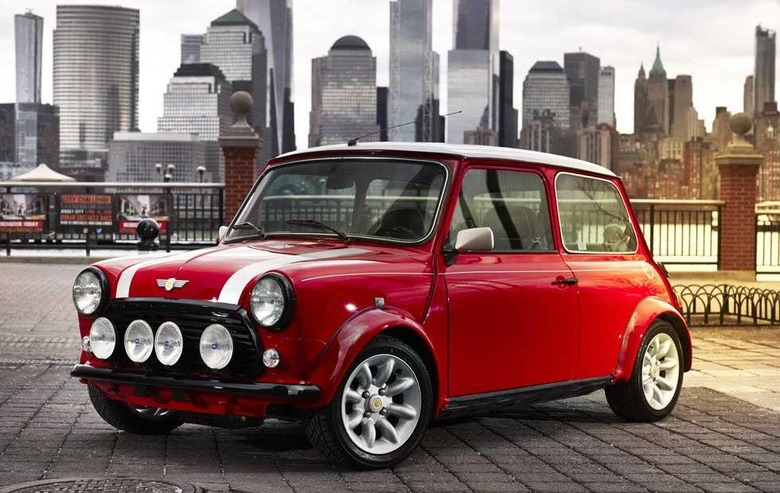 The new Mini looks cool, but for many fans of the brand, it's the classic Mini that is better looking. Mini has announced that it will be demonstrating its EV appetite at the auto show with a classic Mini car that has been converted to an all-electric car. On the outside, the Mini is all historic, classic style.
Mini says that the EV classic is the result of an imaginary journey through time where the classic model is fitted with modern EV components. Mini also notes that it will be launching a new model after unveiling the Mini Electric Concept at the 2017 Frankfurt Motor Show. That all-new EV will be unveiled in 2019.
That production EV will land just in time for the 60th anniversary of the Mini brand. The fully electric production vehicle is in development now and is based on the Mini 3 Door and will be built for the first time at the Mini Plant Oxford next year. Mini does have another green vehicle with the Mini Cooper SE Countryman All4 Plug-in hybrid model.
That car has an internal combustion engine with an electric drive system output of 224hp. That vehicle is a 5-door model. Mini doesn't offer much in detail on its classic EV.
What we do know is that the base for the car is a carefully restored classic Mini Cooper with red body, white roof, and bonnet strip. Mini offers no details on power or driving range but does say that the "spontaneous power" of the electric motor gives a go-kart feeling. That driving fun is what the classic Mini is known for.
SOURCE: Mini