Citroen 19_19 Concept Aims To Be A Comfortable Escape From The City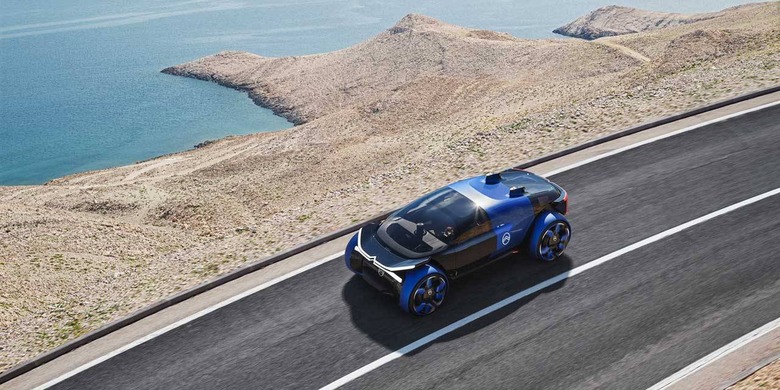 Citroen is celebrating 100 years of "boldness and creativity" and is doing so with its 19_19 Concept. The vehicle is focused on taking comfort to new levels with a cabin that aims to be a living room on wheels. The cabin of the car is suspended on a new suspension system called Progressive Hydraulic Cushions and combined with a smart active control layout.
The layout of the cabin is "informed" by the world of furniture, says Citroen, with individualized seats each expressing a vision of comfort. The 19_19 Concept uses autonomous driving technology with drivers being able to have the autonomous systems handle all aspects of getting them to their destination. AI integrated into the concept would allow passengers inside the vehicle to use digital personal assistants to take over control of the car.
The AI system also aims to anticipate the needs of the passengers. Citroen's concept is entirely electric and aims for a driving range of 800 km per charge. The charging system of the car would use induction technology and could charge when parked or when driving if the infrastructure permits.
Citroen's 19_19 Concept aims to reinvent long car journeys by giving occupants ultimate comfort for regenerative and restorative travel. The concept also promises a "mental detox" experience for maximum traveling pleasure and to be able to enjoy total relaxation and calm. The outside of the concept is meant to resemble the fuselage of an aircraft and the transparent bubble of a helicopter.
The design also features contrasting colors and transparency. Citroen uses blue micro-perforated trim to allow passengers to see out, but allow privacy as well. Citroen says that passengers can see without being seen. Getting into the concept is via a rear-hinged autoclave door that is pillar-free and promises easy cabin access.