Cinq second laptop screen now available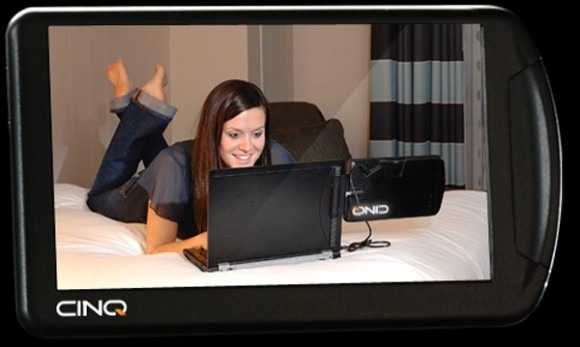 Working from a laptop is no fun for a couple reasons. One the keyboard is generally too small for my tastes and the second issue is the screens are too small. If you have to work from laptop, but you are tired of the small screen issue the Cinq screen for laptop users is now shipping. This is a little screen that is 10.1-inches that clips onto the side of your laptop.
The screen needs a single USB port to connect and get power to operate. It will work with Mac or Windows machines. The screen has a 1280 x 720 resolution and it will support 720p HD content. The screen will rotate the video on it to landscape or portrait depending on how the screen is rotated.
The contrast ratio is 500:1 and the screen supports 262k colors. The display weighs 15 ounces. The display also has a SD card reader and comes with a cleaning cloth. It comes in white, black, or orange and they ship free and sell for $249.