Cineskates are like rollerblades for your camera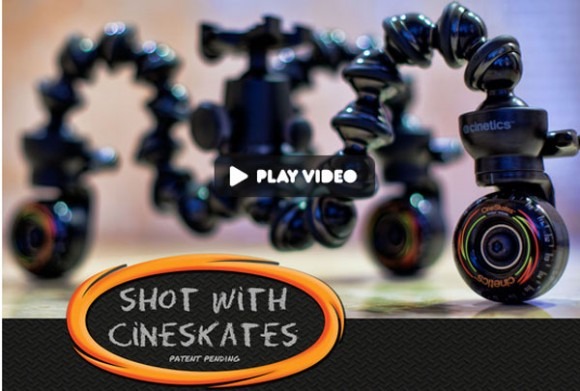 Photographers and videographers are creative sorts that are always looking for new things they can do to make their video and photos more artistic. This leads many people to look for new lenses and filters. A new system for holding your camera has surfaced on Kickstarter and it will add some interesting new capabilities to your photos and video. The system is called Cineskates.
The Cineskates system was added to Kickstarter this week seeking $20,000 in start up money. In only a few days, the guy behind the Cineskates system, Justin Jensen, reached his goal and then some. The system has $71,908 pledged so far and he still has 49 days to go before the project funds on October 14. Cineskates are a system that works along with the GorillaPod Focus articulating tripod with the Ballhead X.
The Cineskates wheels attach to the bottom of that tripod and allow the shooter to align the wheels and then the camera can be slid and spun around. The system has a patent pending and will sell for roughly $200 in stores when it launches. The full kit will include the GorillaPod Focus and the ball head along with the Cineskates and a cleaning cloth.