Chuwi UBook Will Give The Surface Go A Run For Its Money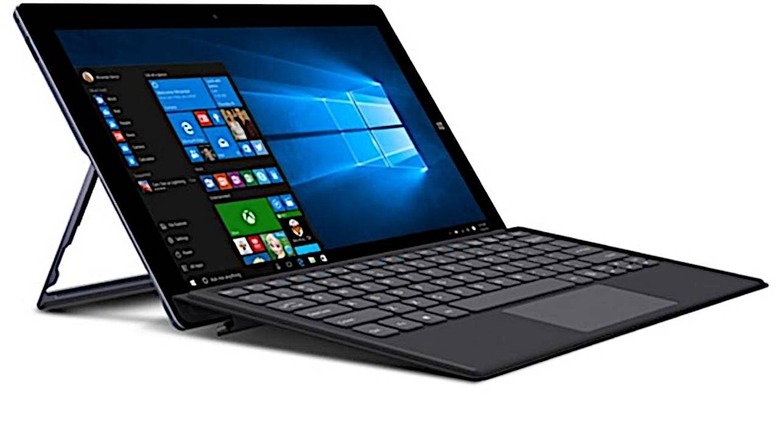 The Microsoft Surface Go is, of course, the most affordable Surface ever and it offers a Surface experience to those who either need a companion computer on the go or a portable tablet that can do almost anything within reason. Despite its relatively low price compared to its more powerful siblings, some consider it still overpriced for its specs. If you're one of those and don't mind crowdfunding a similar device, then Chuwi's new UBook might be that perfect bang for the buck you're looking for.
Chuwi has been making more affordable alternatives to popular laptops and tablets. In other words, you can probably call it clones of Surfaces, MacBooks, and the like. Yes, that's a derogatory term to use these days but, admittedly, Chuwi always manages to pull it off.
Let's be realistic, though, there will always be some differences. The biggest one with the Chuwi UBook is the processor. Intel's "Pentium Gold 4415Y" is pretty much exclusive to the Surface Go. Anyone else will have settle for either Pentiums or Core m3's. Fortunately, Chuwi chose to go with the latter, an Intel Core m4-6Y30, to be exact. The other major difference is the screen where Microsoft seems to have cornered the market on 3:2 displays. The Chuwi UBook uses a more traditional but also larger 11.6-inch 1920x1080 panel.
In almost all other cases, the Chuwi UBook is almost, blow for blow, equivalent to the Surface Go's high-end configuration. That means 8 GB of RAM and 128 GB of SSD, with an option to go up to 1 TB SSD. And while the Surface Go is limited to one USB-C port plus a proprietary charging port, the UBook has two USB-A ports, one USB-C port, and a micro HDMI port. All though does add to its weight at 760 grams.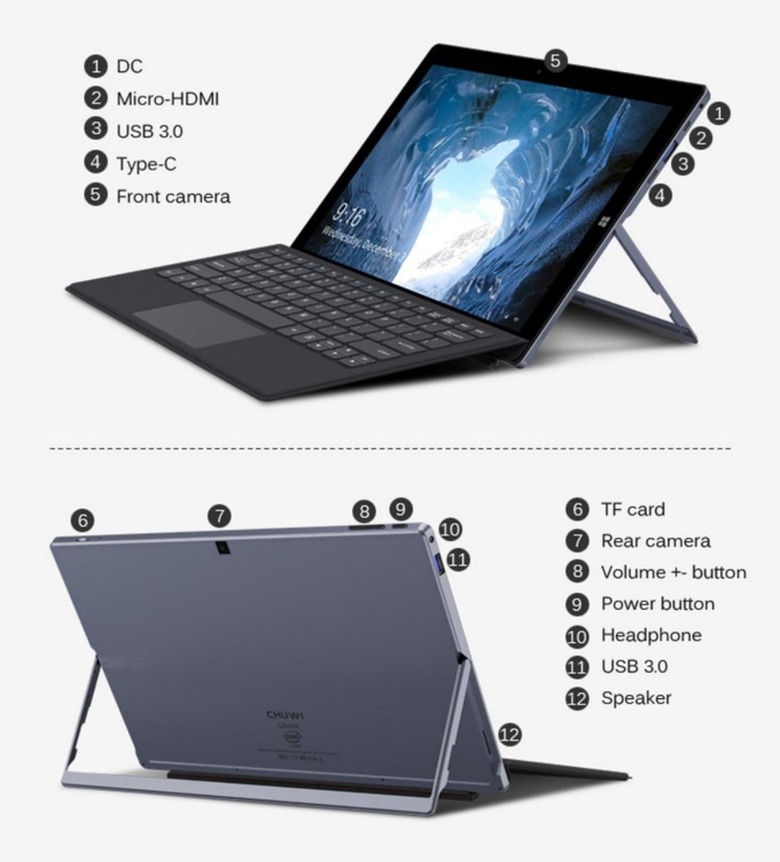 For those specs and fewer ports, the Microsoft Surface Go would cost $549, plus around $180 more for a Surface Type Cover and a Surface Pen. In contrast, the Chuwi UBook on Kickstarter starts at $379, with the keyboard cover included for free. And if they hit their next stretch goal, even the Stylus would be included for free. The price alone might make you forgot the compromises Chuwi had to make to deliver a portable experience as close to the Surface Go as it can go.