Chuwi SurBook to try and fill in the Microsoft Surface's shoes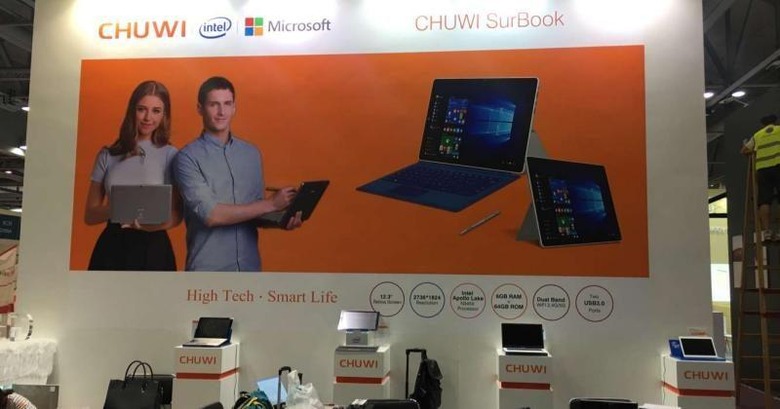 Next month, Microsoft might be dashing the hopes of Surface fans. For one, its Surface Pro 5 might just be a small, incremental step up from the Surface Pro 4 launched nearly two years ago. For another, the Surface Book 2 might no longer be a convertible but a regular "Windows Cloud" clamshell laptop. Disheartening as those rumors might be, it will give Microsoft's competitors a chance to pick up where it left off, and in more varied, and perhaps creative, ways. Chuwi, who has been flooding the market with such devices, has just shown off its upcoming SurBooks at the Hong Kong Global Soruces Fair and, as the rather odd name implies, it will try to take on the Microsoft Surface Book.
Actually, it will probably be more accurate to say that the Chuwi SurBook is tackling the Surface Pro rather than the Surface Book. That is due to the fact that the SurBooks have built-in kickstands, something that the Surface Book lacks because it relies on its keyboard dock for weight and stability. And, like the Surface Pro, the Chuwi SurBook comes with a thin keyboard cover.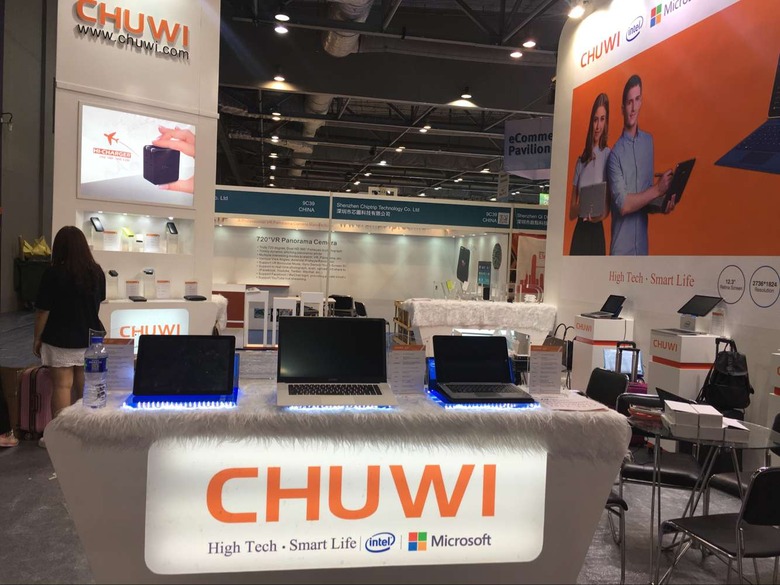 There are two models for for the SurBook that really differ only in screen size and resolution. The larger 12.3-inch model has a resolution of 2736x1824, which translates to a 3:2 aspect ratio not unlike the Surface Pro 4. The SurBook "mini" has a 10.5-inch screen that isn't that far behind in terms of pixel density. The resolution of 2560x1600 gives a more normal 16:10 widescreen ratio.
Looks can be deceiving, as they often say, and, to some extent, that is true with the SurBook. It might look lie a Surface Pro but, deep inside, it barely reaches Surface Pro 3 levels. Instead of a Core i or even Core m, both SurBook models will run on an Intel Celeron N3450. That's a 2.2 GHz quad-core "energy-efficient" processor that is, at least, of the 2016 Apollo Lake generation. It uses eMMC for storage, 128 and 64 GB for the two models. That said, the 6 GB of RAM is unusual yet welcome for devices of this tier.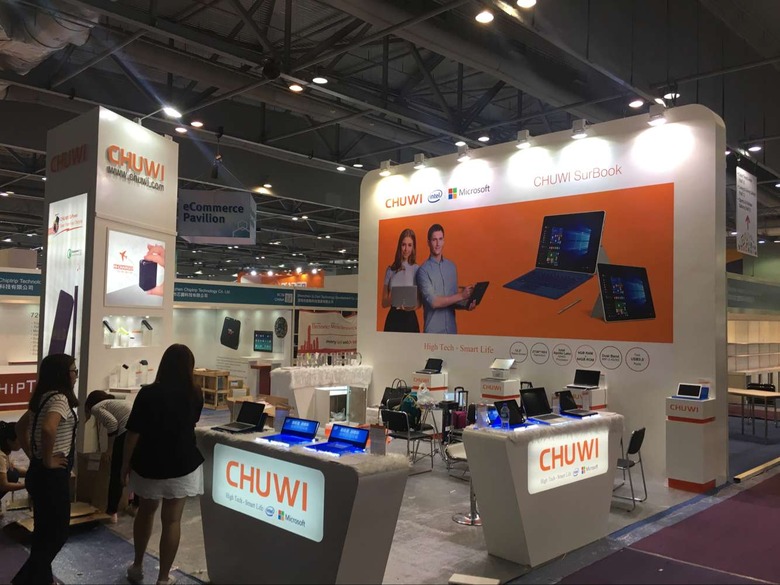 The Chuwi SurBook isn't going to be anywhere near high-end as the Microsoft Surface Pro and Surface Book, but that's not the Chinese OEM's core market anyway. It is both popular and notorious for bringing designs and features of higher end devices to an affordable level, and all the cost-cutting measures that entails. There is no info yet on when Chuwi plans to launch the SurBook. Those looking for more traditional mobile computers might want to keep an eye out for the Chuwi LapBook 12.3 slated for the end of April.