Chuwi SurBook Mini to fill the Surface-shaped hole in your heart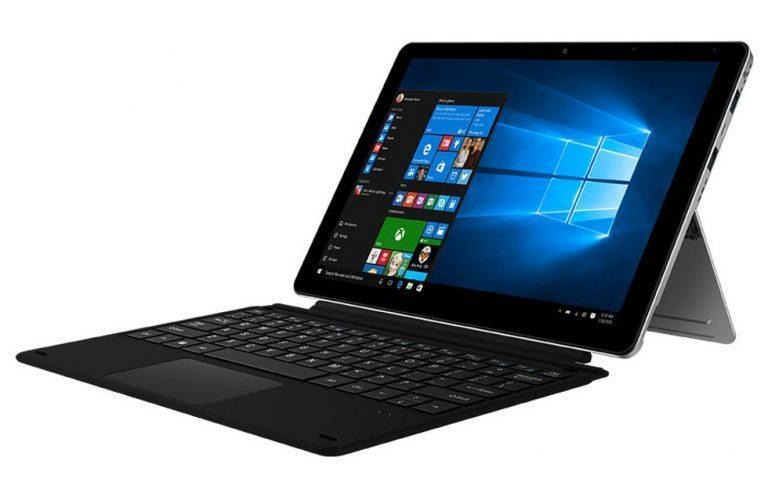 There were rumors that Microsoft would soon be axing the Surface line, which were debunked by the unveiling of the Surface Book 2. But for one line of Surface devices, the end came quite some time ago. The non-Pro Surface 2-in-1 tablet never got a version 4, even while the Surface Pro now has its 5th "not Surface Pro 5" generation. It's unlikely Microsoft will ever go down that road ever again, but if you're really looking for Surface 3 successor, then you might want to consider Chuwi's SurBook successor, the unsurprisingly named SurBook Mini.
What does, or did, the Surface 3 had going for it? It was smaller and lighter, though it was also a bit less capable. Its use of an Atom processor meant it didn't require cooling fans, but, then again, neither does the Core i5 new Surface Pro. At the end of the day, however, it was really the price tag that summed it all up.
The Chuwi SurBook Mini seems set on carrying on that tradition. Having just recently shipped the successfully crowd funded SurBook, it is now temporarily setting its eyes on a smaller counterpart. How small? The SurBook Mini has a 10.8-inch 1920x1080 display, which is definitely more handy than the SurBook's 13.3 inches.
In terms of power, it is really almost like what the Surface 4 would have been if Microsoft decided to make it. Instead of a now discontinued Atom x7, the SurBook Mini uses a fanless Intel Celeron N3450. Coincidentally, that's the same processor that powers the SurBook itself as well as many new Windows S laptops. There's 4 GB of RAM and 64 GB of storage, eMMC type of course. Throw in a kickstand that folds back up to 125 degrees, a USB-C port and two, not one, full-sized USB 3.0 ports and you have the makings of a better Surface 4 as well.
Here's the deal: all of that costs $299, including the keyboard cover and the HiPen stylus. Chuwi says that there will be a big discount when the SurBook Mini launches on November 11. That is, if they are willing to buy it off Aliexpress or Gearbest. Those who want to get it from Amazon instead will have to wait for a few days more.