Chuwi MiniBook 8-inch laptop convertible starts pre-orders on Indiegogo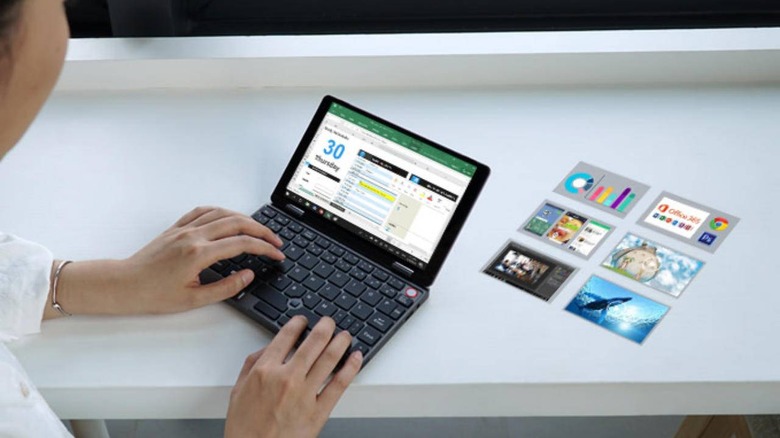 Netbooks may have gone the way of the dodo but, if some Chinese manufacturers are to be believed, small laptops are back in fashion. The likes of GPD and One Netbook have been making 7-inch laptops and have now jumped on the "8-inch or larger" train. The newest passenger to hop on board is Chuwi who just launched the 8-inch MiniBook on Indiegogo to accept pre-orders for the laptop that turns into a tablet.
We've reviewed a couple of Chuwi's products and, suffice it to say, they know their way well around unconventional sizes and form factors of Windows computers. This rather unexpected jump into the 8-inch arena was prompted by the popularity of the company's 8-inch Windows tablet, the Chuwi Hi8 SE. That, Chuwi says, is the sweet spot between portability and usability.
8 inches and higher definitely allows for more and bigger components. The 1920x1200 Full HD touchscreen, for example, is perfect for both watching and working documents at that size. Chuwi is also able to cram an Intel Core m3 processor with 8GB of RAM and a 128 GB SSD via an M.2 card slot. For mobile workers, however, the most important feature might be the backlit keyboard.
The Chuwi MiniBook, however, is more than just a mini-laptop. It's also a mini-tablet thanks to the 360-degree hinge. This makes the MiniBook the company's first Yoga-like device but, unfortunately, doesn't support and active stylus like some of its Windows 2-in-1 tablets.
Like many projects on Indiegogo, Chuwi is using the crowdfunding platform to accept pre-orders. The special starting price for a Core m3 MiniBook is $529 while an Intel Celeron N4100 model is also available for $429. If all goes according to schedule, the Chuwi MiniBook will be delivered in September this year.