Chuwi HiGame steps up from tablets, laptops to mini PC market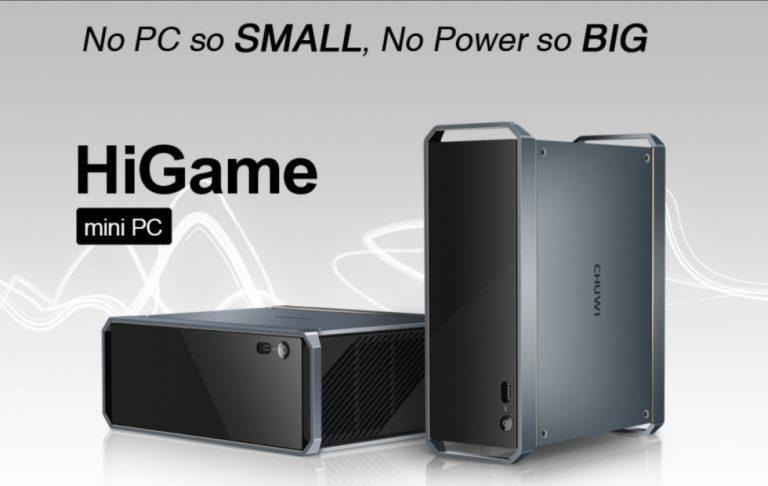 We've done quite a few reviews on Chuwi's products, ranging from 2-in-1 detachable Windows hybrids to Android tablets to charging accessories. Time again, the company has shattered biases against Chinese brands, especially those that sell at unbelievably low prices. Now Chuwi is preparing to face its biggest challenge yet as it readies it most ambitious product. Come May, it will debut the CHuwi HiGame, a gaming PC that promises to cram as much power in such a tiny space.
How much power, you ask? The Chuwi HiGame is powered by an 8th gen Intel Core i5-8305G, a 65-watt quad core processor design especially for more constrained devices. But unlike many mini PC's, the HiGame also has dedicated graphics via the mobile Radeon Vega M with 4 GB of High-bandwidth Memory (HBM). Chuwi and, of course, AMD position this GPU as being faster than an equivalent NVIDIA GTX 1050.
How about that tiny space? The HiGame measures 173 mm x 158 mm x 73 mm. That's roughly 7 in x 6 in x 3 in, which Chuwi amusingly compares to a ping pong racket. At least in length and width. It's definitely a lot smaller than your average desktop PC, allowing you to sneak it into nooks and crannies. The design, however, is not something you'll be ashamed to show off on your desk in plain view anyway.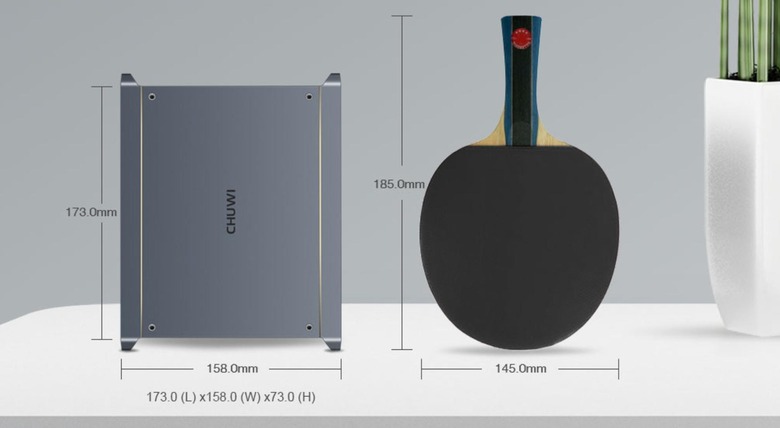 Despite the size, Chuwi doesn't skimp on the ports. As they say in the old days, "read 'em and weep":
1 x Thunderbolt 3
5 x USB 3.0
1 x Gigabit Ethernet
2 x HDMI 2.0
2 x DisplayPort 1.3
1 x Microphone Jack
1 x Headphone Jack
In fact, you might wonder why you'll need that many display output ports (five in total). The HiGame starts out with a moderate 8 GB DDR4 RAM and 128 GB M.2 SSD. Both, however, can be upgraded after purchase. Chuwi also says the HiGame can support VR and AR systems, though that could be a hit or miss, depending on what's being used.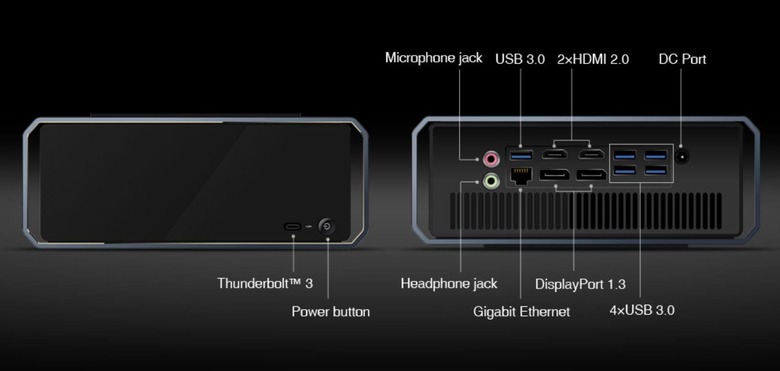 Sounds great? Here's the clincher: the HiGame is probably Chuwi's most expensive product to date. When it launches, it will sell for $999, hopefully a bit less. Given what's inside, that figure is definitely justified, even if it's a bit overwhelming for those used to Chuwi's prices. That said, the company will launch an Indiegogo campaign mid-May with discounts for early birds want in on the Chuwi HiGame play.