Chuwi Hi 9 Air pre-orders reveal a Huawei MediaPad M5 rival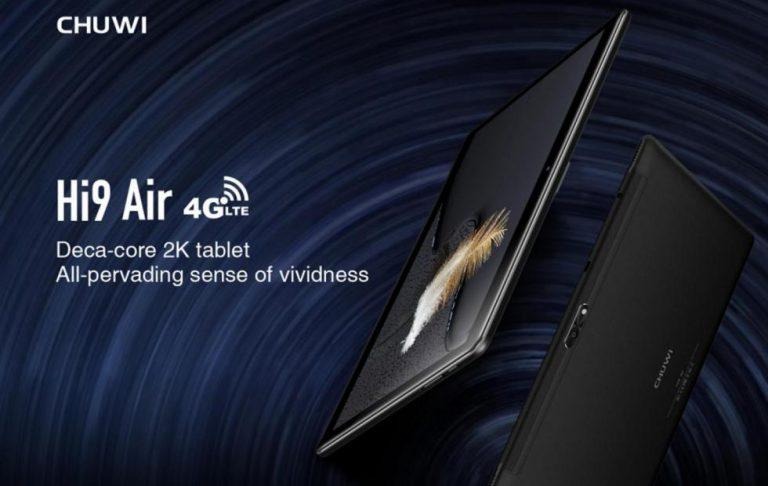 Android tablets are getting rarer these days, but some OEMs are still not giving up the fight. At MWC last February, Huawei unveiled the MediaPad M5 to give the iPad Pro (and the Samsung Galaxy Tab S3) a bit of a challenge. Now Chuwi is trying to beat Huawei at its own game with the Hi 9 Air. It latest and most ambitious Android tablet so far is now on pre-order with a price tag that undercuts what the MediaPad M5 is offering.
Most Chuwi's Android tablets are in the mid-range section of the device spectrum which is what makes the Hi 9 Air special from the get-go. Although a bit dated, the MediaTek Helio X20 processor is still part of the chip maker's high-end line. Coupled with 4 GB of RAM, 64 GB of expandable storage, and a 10.1-inch 2560x1600 Sharp LCD screen, the Chuwi Hi 9 Air almost matches the larger, non-Pro MediaPad M5 spec for spec.
It does, however, have three things going for it. First is the 8,000 mAh battery, larger than the MediaPad M5's 7,500 mAh. Second is dual SIM 4G LTE support, which is practically unheard of in any tablet in the market. The only thing missing is support for an active, pressure-sensitive stylus.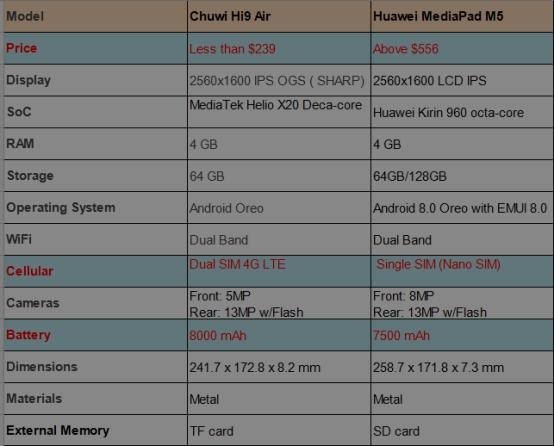 It's biggest draw, however, is the price tag. The Chuwi Hi 9 Air will retail for $239 when it launches, more than half the $556 MediaPad M5. But it doesn't end there. During the pre-order period, Chuwi has a little going on where early birds get an even bigger discount.
The first 10 pre-orders were able to get the tablet for only half the price at $114.99. The 11th all the way up to the 300th pre-order can get it for $199.99. After that until the 500th pre-order, the price goes up to $214.99. And from the 501st order until the tablet launches, the Chuwi Hi 9 Air will only cost $229.99 before going to its normal $240 price.