Chrysler Recalls 1.2 Million Ram Trucks Over Steering Problem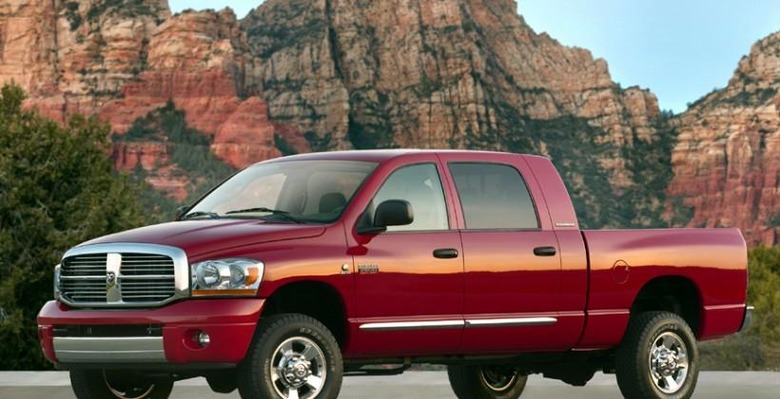 Chrysler is the latest auto maker to issue a recall of select models, this one concerning a hefty 1.2 million trucks that could suffer from a loss of steering. The models are compromised of mostly 2003 – 2008 Ram 2500 and Ram 3500 trucks, with the rest being composed of nearer 2008 through 2012 2500/3500/4500/5500 models and Ram 1500 4x4 Mega Cab 2008 models.
According to Chrysler, the tie rods in these trucks could have been installed inappropriately during the models' assembly, and the result is a possible fracture on about 453,500 of the recalled models. Under the recall, dealerships will replace the tie rod assemblies on affected vehicles starting in January 2014.
Unfortunately, six accidents have been caused by this problem, among them being two injuries from the 2008 through 2012 Ram 2500 and Ran 3500 trucks. With the other models, a total of one accident is known to have occurred, and fortunately no one was injured in the process. Unfortunately, not all owners will be able to get their parts replaced in January, though they will be able to get servicing before that.
Those with Ram 4500 and Ram 5500 models, owners may have to wait until later next year for the parts needed to become available. Until the parts come in, drivers will be able to head to their nearest dealership and have the tie rods inspected for possible misalignment. If such a problem is identified, the alignment will be fixed until replacement parts are available.
SOURCE: Reuters