Chrysler bringing wireless charging to 2013 Dodge Dart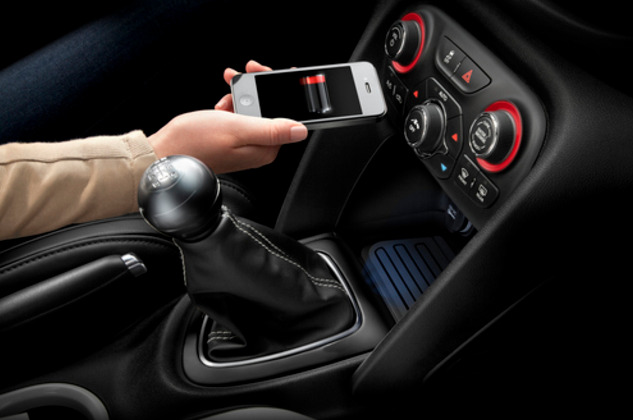 While I've been wishing for a truly wireless charging solution for some time now, especially in my truck, Chrysler is set to add wireless charging solutions to some of their 2013 line-up starting with the Dodge Dart. Now this doesn't use wires, but it still needs to be in a certain place for the conductive charging system to work. The image below can be a little misleading.
Similar to the Powermat, the phone will be required to have a special backplate or battery door and will need to be placed on the special charging plate that will be placed in the middle console on the Dodge Dart. The difference being it doesn't have to be aligned perfectly and will just work. According to Chrysler it will work with "a variety of smartphones" although pricing will be a little steep.
The wireless charging option will run buyers of the new Dart an additional $199 or more and that doesn't include installation or the battery cover. With phones like the iPhone 4S we'd imagine this will be a case, and a new battery cover for phones with removable batteries. This simple charging solution will be stylish and easily accessed from the center console of the car, and will be available starting with the all new Dodge Dart in the second quarter of this year. Who wants one?
[via The Verge]