Chrysler announces Blu-ray system is now available in minivans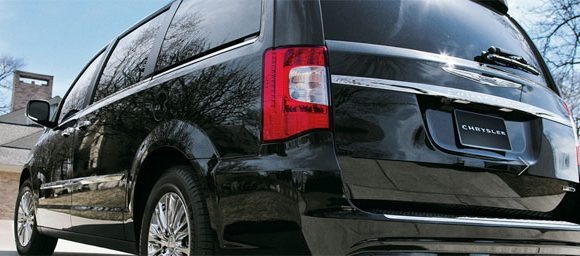 DVD players have been available in all manner of vehicles for just about as long as the DVD has been around. Before DVDs, some vans even had old school VCRs in them to allow people to watch movies on the go. What we haven't seen so far is Blu-ray players available in vehicles, which is rather surprising.
Chrysler has now addressed that with the announcement that Blu-ray players are now available in its Dodge Grand Caravan and Chrysler Town & Country minivans. The available Blu-ray systems will play both Blu-ray movies and DVDs. The systems also have HDMI inputs allowing the connection of video game systems.
The Blu-ray system has a nine-inch screen for both the second and third rows of seats. The entertainment systems also have a pair of USB ports for recharging gadgets and a standard 115 V power inverter. Chrysler says that the Blu-ray video system is a segment exclusive feature. The system allows different movies to be played on the screen for the second row and for the third row passengers.
It's unclear exactly how much the option price for the Blu-ray system will be. Odds are it will be bundled with a high-end audio system that adds significantly to the price of a new vehicle. The Blu-ray system also has two wireless headsets and a wireless remote control.