Chrome's best new feature is better ad muting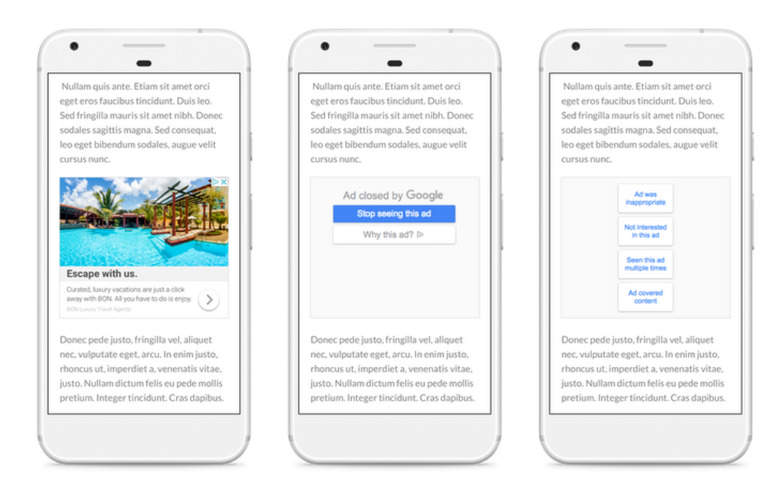 Google's ad muting tools are already fairly robust, but today the company announced a somewhat major update to them. This update has two big components, with Google rolling out the ability to mute reminder ads through your Ad Settings and making general improvements to its "Mute This Ad" feature at the same time.
First, let's tackle the addition Google is making to Ad Settings. By navigating into your Ad Settings (which can be found by going to adsettings.google.com while you're logged in Google on Chrome), you can now elect to mute certain reminder ads. Don't know what reminder ads are? Google breaks it down for us in a new post to The Keyword Blog.
Essentially, reminder ads are used in an attempt to get you to return to a particular website where you've started – but not completed – a transaction. Google's example involves adding a pair of snow boots to your cart and then navigating away from that retailer's website before emptying your cart or checking out. At that point, you might be served reminder ads encouraging you to return to that retailer's site and complete your transaction.
While that's handy for completing purchases you actually intended to complete, those reminder ads can turn into a hassle if you decided to purchase a pair of boots from another retailers. Now, you can head into Ad Settings and mute certain reminder ads, preventing them from popping up in front of you again. Google says that it plans to expand this functionality to other services like YouTube, Search, and Gmail within the next few months.
Google users will also find that they have more options when it comes to using the "Mute This Ad" feature. There are two new options in particular, with the first enabling your Mute This Ad preferences to persist cross-platform. This means that muting an ad on your smartphone or laptop will also mute it on any other device where you're logged into Google, saving you the trouble of encountering and muting them again.
Google also says that we'll see Mute This Ad options appearing in more places around the internet, as it is expanding this functionality to work across more apps and websites from its partners. We should see these options rolling out today, so either jump over to your Ad Settings or go track down an unsavory ad to give them a spin for yourself.