Chromecast getting sports apps, Google+ Photos support soon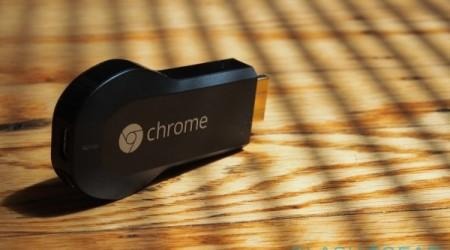 Chromecast is getting a touch sportier, and a lot more picturesque. Google has announced three more apps that will now support Chromecast, with two of them edging us toward World Cup bliss. WatchESPN, Major League Soccer, and Google+ Photos are all going casting.
The two sports apps make for a timely addition ahead of the World Cup in Brazil this summer. Though you'll still need a cable subscription to take full advantage, you can now cast the apps onto your Chromecast, so your content can follow you anywhere you like. Taking that much-needed vacation means you won't have to miss a minute of the World Cup action.
Google+ Photos will make your TV a living photo album, or a family vacation video solution. Any media you have saved to Google+ Photos can now be casted right from the app. A Chromecast icon should make its appearance in the app soon for both iOS and Android.
Additionally, Google announces Crunchyroll will also support Chromecast. The anime app has over 25,000 videos and 12,000 hours of content, leaving anime fans in Chromecast bliss. Google didn't offer a timeframe for the update(s), but did hint the sports-related updates would come by next week.
Source: Google