Chromecast gets new compatible games for Android and iOS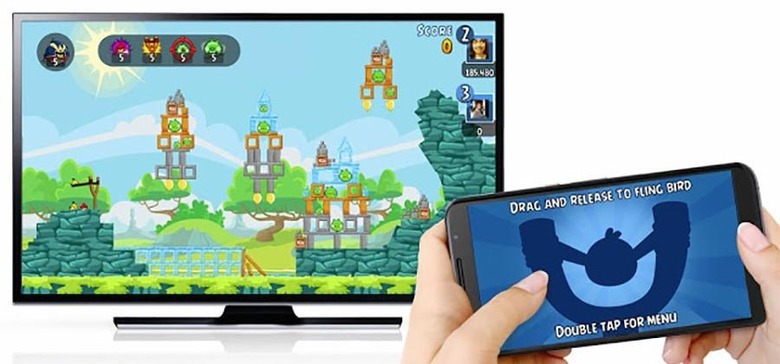 If you have a Chromecast or are giving one to someone for Christmas this year, Google has announced some new compatible games. The games that are now compatible include titles for Android and iOS devices. Newly compatible games include Angry Birds Friends supporting weekly tournaments.
Another game that is now compatible with Chromecast is Ubisoft's Driver Speedboat Paradise letting gamers race a boat through canals and waterways around the world. If your tastes lean more towards family board games in digital versions, several new offerings from Hasbro are available and have been remasterd for big screen use.
Hasbro games include Monopoly Here & Now, Yahtzee Blitz, The Game of Life, and Scrabble Blitz 2.0. Board game fans can also play risk on the TV in the living room. All of those Hasbro games are offered in the US and CA only.
When playing Monopoly on Chromecast the player's cards are only visible on their smartphone or tablet, only the moves made show on the big screen. These newly compatible games are available for download and streaming right now and have landed just in time to give you something to play with the family over the Christmas holidays.
SOURCE: Chrome