Chromebook Lending Kiosks Coming To US Colleges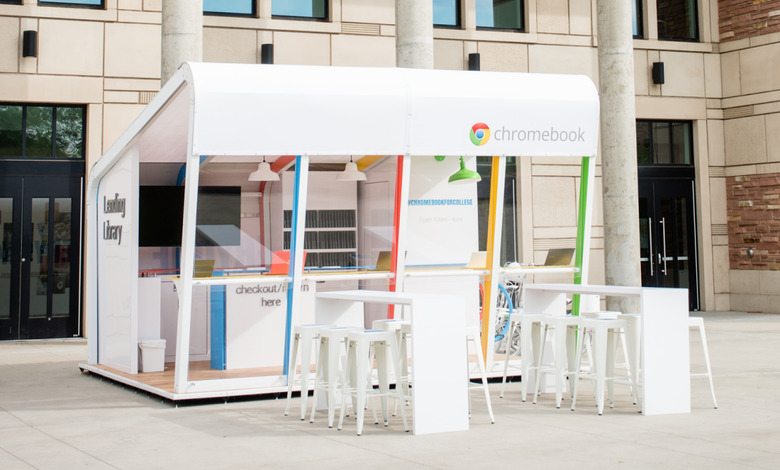 College students at select universities across the US will be able to borrow Chromebooks for up to three days via the Chromebook Lending Library. The lending library will be in the form of a kiosk, and will be initially coming to a dozen universities, with more slated for the future.
The announcement was made by Google for Education today, and is an effort to get devices running the company's Chrome OS into the hands of college students. The Lending Library, featured in the image above, will dish out Chromebooks for interested students to try out.
The kiosks will initially be coming to Auburn University, ASU, GW, Central Florida, Penn State University, Syracuse at Walnut Park, Texas State University, Texas A&M, UCLA, and University of Colorado Boulder. The Lending Library will start rolling out over the upcoming weeks.
According to Business Insider, both Penn State and the University of Colorado has had the kiosk, and Texas State and Syracuse are slated to get it next week. Students will be able to use the Chromebooks for three days before returning them.
SOURCE: Google