A locked device is a worthless device to many opportunistic thieves looking to pawn a gadget for a quick buck. For this reason, and due to the increasing number of gadget thefts, many states and advocates have pushed for better control over lost and stolen smartphones. Manufacturers have followed in line with this and added the ability to remotely lock or otherwise disable handsets, and with a new update, Google has given Chromebook users the same kind of security feature on their notebooks.
On Thursday, Google worker François Beaufort announced that Chrome OS users have scored a new functionality: the ability to disable a Chromebook remotely through the management console on any browser. This will stop whomever has the Chrome OS device from using it, and will give the admin a chance to communicate with them.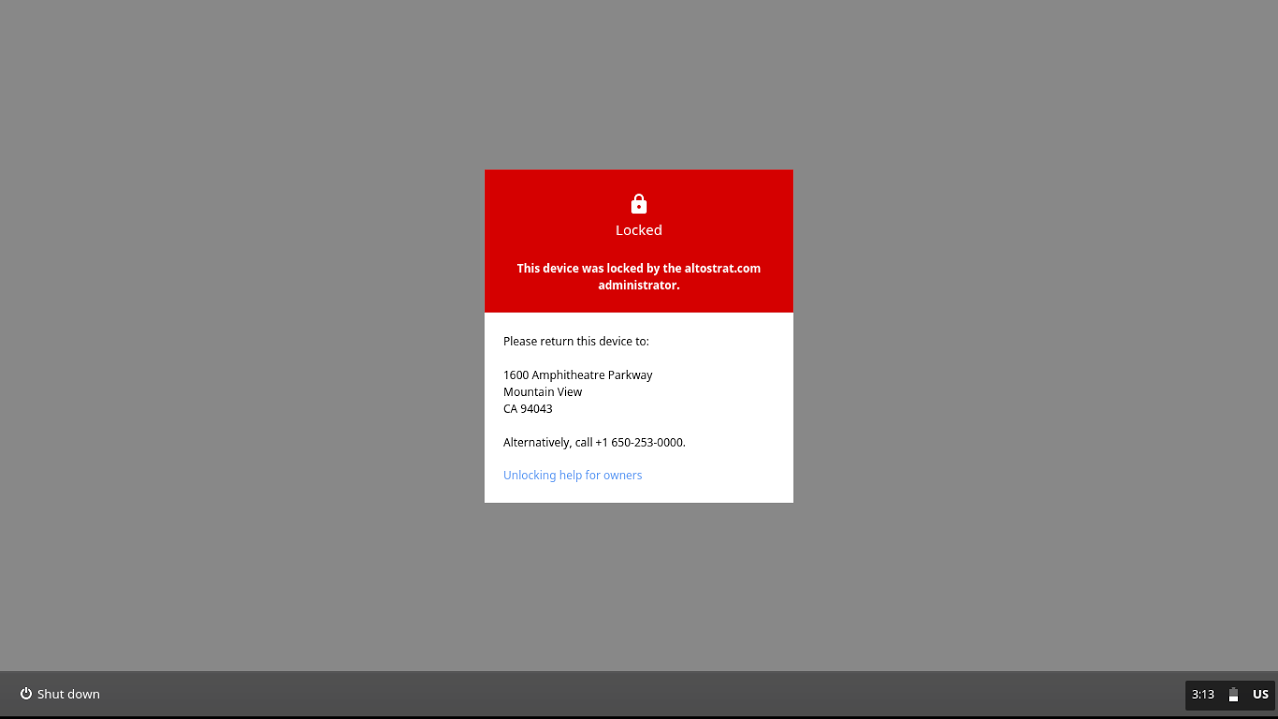 The admin can set a custom message to show up on the Chromebook's display, such as the one featured above. Contact information for returning the laptop is likely the best use for this feature. You'll need to update to the latest version to get the functionality.
This isn't the only Chrome OS update to surface in recent times. Earlier this week, we saw Logitech introduce peripheral support for certain wireless devices via a new app available in the Chrome Web Store. Check out our Chrome OS portal for more!
SOURCE: Google+