Chrome OS Is Finally Getting A Storage Manager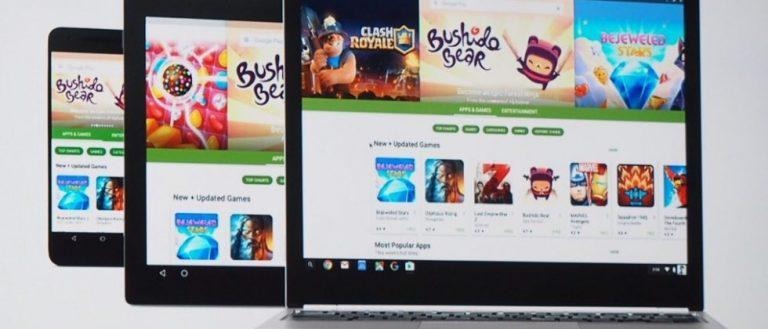 Now that Chrome OS has been updated with the ability to run Android software like apps and games, Google seems to be seems to be testing a new storage manager, letting users see how their storage space is being used and what's taking up the most space. The feature is simple, as you'd expect, clearly showing a device's total capacity, amount of space used, and remaining free space, along with how much is being used by downloads and offline files.
The storage manager may not exactly become Chrome OS's big selling point, but the feature is a big improvement over what Chromebook owners had available to them before. Going to the Files App would reveal how much free space was available, but trying to determine what's taking up the most space is a hassle. Google's new solution aims to offer the perfect overview at a quick glance.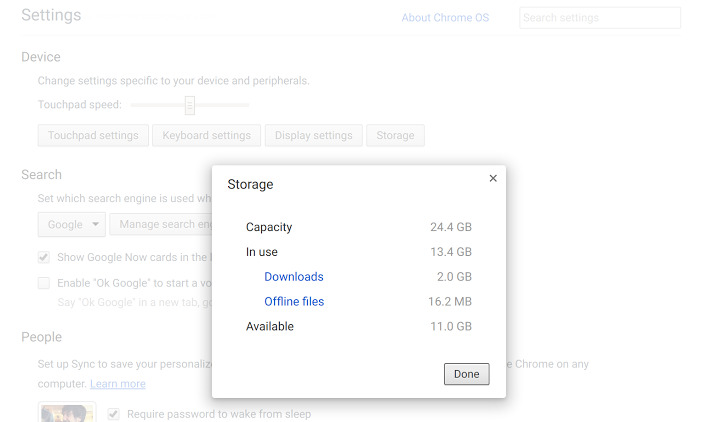 Spotted by François Beaufort, the storage manager feature has only just been added to Chrome OS in the latest developer version, so not everyone has access just yet. Those with the developer build can activate its flag via chrome://flags/#enable-storage-manager, and then the feature will be added to Chrome Settings after Chrome has been restarted.
There's no word on when the feature will be widely available, but as of now only a few Chrome OS devices have even received access to the Google Play store. Hopefully in the future there will be ways to see exactly which apps are taking up the most space.
SOURCE François Beaufort/Google+