China to develop floating nuclear plants to power island projects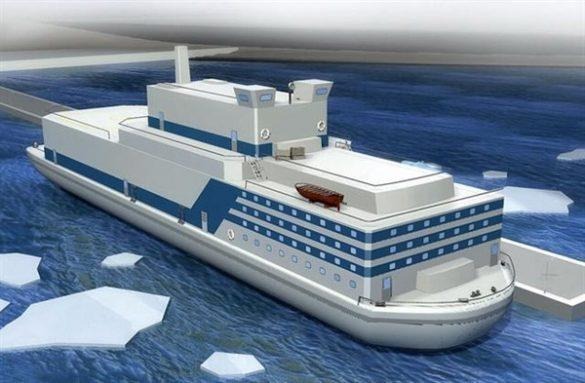 China is looking into building a floating nuclear power platform that could be sent into the South China Sea to help power construction projects on islands. According to the China Shipbuilding Industry Corporation's Director Liu Zhengguo, China is planning to construct however many are needed to meet market demands, which he said is "pretty strong." Past reports indicated China planned to develop 20 of the floating nuclear stations.
According to Zhengguo, these floating nuclear power stations would be exclusively for civilian use, and would be used to help provide stable electricity for China's construction projects in the South China Sea — they could be used to power platforms used for drilling, for example. The first of the floating stations will be build by Bohai Shipbuilding Heavy Industry Company, according to Global Times.
#China plans to build 20 floating #nuclear power stations to boost maritime construction https://t.co/htQilcXeJV pic.twitter.com/YZ7fO5oX5g

— People's Daily,China (@PDChina) April 21, 2016
Assuming the reports are true, China is aiming to have the first floating station finished by 2018, with it heading out for use in the next year or so after that. In the meantime, companies and government entities continue to burn coal and oil to power projects in the South China Sea.
The stable power provided by such floating power stations could help accelerate the rate of project completion on islands, according to reports. The "parameters" for determining the potential results of natural events, though, like big waves, aren't yet determined. In the near future, work will reportedly be done to develop security regulations governing the floating stations, but the project hasn't developed that far yet.
SOURCE: Global Times