Chevrolet Sonic and Siri integration hands-on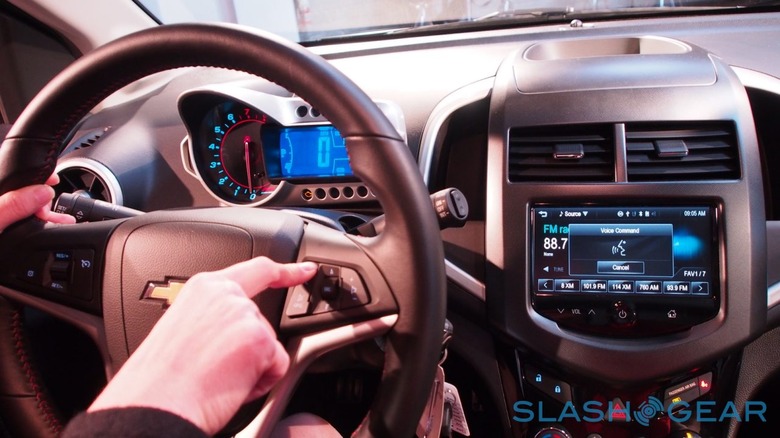 Chevrolet's 2013 Sonic is a spritely little city car, and as of the new year it will have a perky digital personal assistant in the shape of Apple's Siri. Targeted at cash-strapped but mobile-obsessed college leavers and first-car owners, the 2013 Sonic is the first in Chevrolet's line-up to feature the MyLink Siri integration, though it won't be the last. We caught up with Chevy ahead of the new Sonic's infotationment system making its debut at the LA Auto Show to see how iPhone and automobile play together.
Just as college is a time of BYOB (bring your own beer), the 2013 Sonic is Bring Your Own Siri (BYOS). Bluetooth hooks up the in-dash entertainment system – which focuses on a large touchscreen in the center console – with your iOS 6 device, whether iPhone or iPad, and, once they're paired, you get all the usual media streaming and hands-free calling. That's hardly new, but the Sonic is the first to borrow Siri to take responsibility for road use.
Hit the button on the steering wheel and Siri fires up as normal: you can access almost all of the features you'd use regularly, so you get speech-triggered calling of people in your phone book, the ability to listen to and respond to messages, and ask what's on the calendar for today. However, Chevrolet has sensibly left out anything that would require too much attention being paid to the iPhone's display, so that the driver can keep their eyes on the road.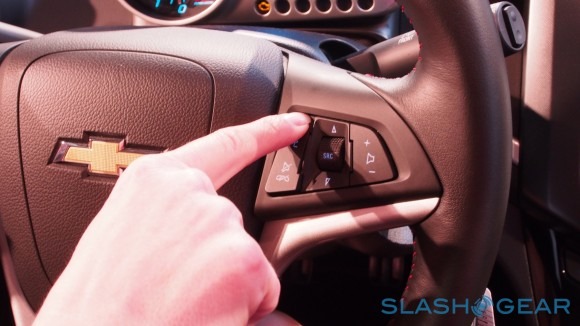 The system is called "Eyes Free" and it basically leaves the iPhone or iPad's display turned off. It makes no difference to Siri's usability, but it does mean that the sort of queries that would normally trigger a web search don't work when you ask them via MyLink. Otherwise, all the prompts are fed through the car's speakers, and a microphone suspended above the driver proved capable of picking up our voice even with background noise.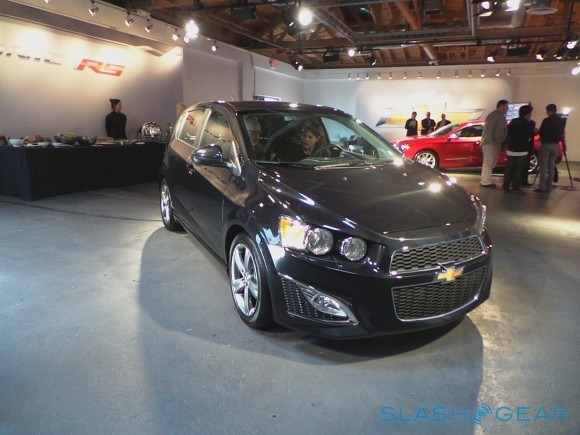 With a starting price of $12,995 (including destination fees) the 2013 Spark is hardly going to be a Corvette – it's not even Impala level, the 2014 model year of which will debut Chevy's next-gen MyLink system in the spring of 2013 – in fact, it's really just a container for mobile Siri use. By offloading the more advanced functionality to a smartphone (which many buyers will already have) it helps keep the Spark's price down by not needlessly replicating features; it also means there's no need to sync your phone with the car to have your contacts on both, and since we generally upgrade our phone more frequently than we do our car, it'll be easier for Chevrolet to tweak MyLink to support whatever new Siri functionality Apple has in the pipeline.