Cheap Envision 24" monitor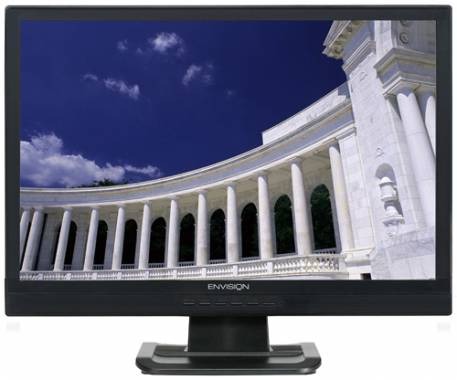 Envision is presenting their G416 as a low-cost 24-inch solution, personally I don't think low-cost and monitor sizes about 19-inches belong together, if you want a monitor larger than that, be willing to pay the money to get the good one the first time. But, for those that feel differently, they are offering up this 24" monitor for $450, yeah, it's still a lot, but compared to some of the 24" monitor prices I have seen, it is cheaper.
It has a 1920x1200 resolution, so you can view 1080p (and slightly larger) content on it. It also has a respectable 5 millisecond response time and a 3000:1 dynamic contrast ratio.
It also has VESA mounts, a DVI-D connection, and RGA analog connections, no HDMI. You can buy it now from CompUSA for $400 after a $50 mail in rebate.
Envision launches 'cheap' 24-inch monitor [via macnn]