Chase 2053 Concept Car Features Hydrogen Engines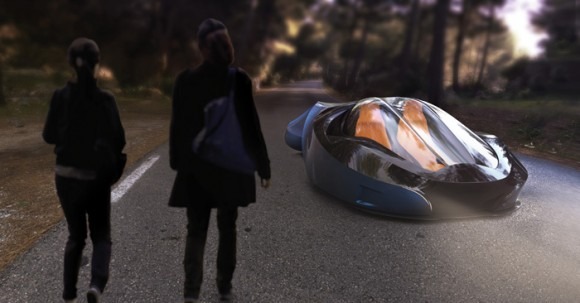 Most concepts won't become reality. It's a sad truth, but one nonetheless. In the case of the Chase 2053 concept car, it may have a chance at becoming a reality. Not because of the technology inside, but because the designer, Thomas Larsen Røed, has allowed plenty of time for this idea to get passed around amongst those who might make it a reality some day. 2053 isn't around the corner, and that could be the singular hope for this vehicle to make it to production lines in the future.
The Chase 2053 is an attractive concept, no doubt. Røed envisions a vehicle that can't be damaged, thanks to its construction from carbon nanotubes. If the construction isn't any indicator, Røed envisions this from a purely science-fiction point of view. The vehicle also has sections of it created from fabric skin, which is a stretchable organic material. There's a hydrogen-powered jet engine under the hood. The Chase 2053 is also capable of flying, or hovering to be more exact.
A pair of carbon fiber seats allow for comfortable rides, wherever you might be driving in 2053. We can keep our fingers crossed that this future ride makes it to the streets sooner, but considering the tech inside, and part of the construction of the vehicle itself, we'll probably find ourselves waiting. And waiting.
[via Trendhunter]