CES 2008: Toshiba Qosmio Is First Notebook With HD-DVD R/RW Drive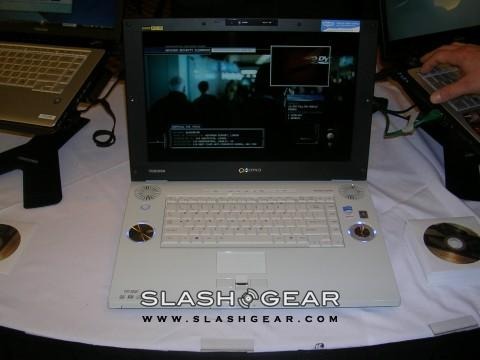 The Qosmio G45-AV690 is an amazing laptop with it being the first notebook with an HD-DVD R/RW drive being one of the many new features. It's a 17-inch notebook with a 1080p resolution for HD-DVD playback. This Toshiba laptop also has the OpenCable or OCUR chipset in it allowing you to have a digital tuner for recording digital or analog TV both over the air or from a Digital cable service and even allows the use of a CableCard.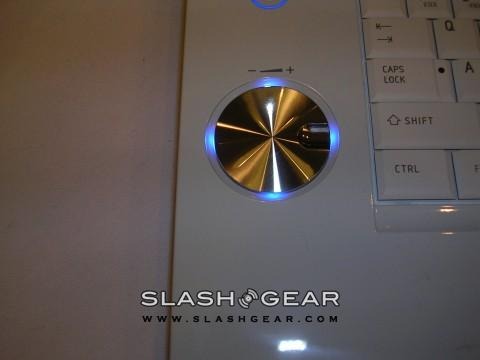 It has an Intel Core 2 Duo T9300 processor, nVidia GeForce 8600M GT graphics, 3 gigs of RAM two HDDs for a total of 320GB of storage (no RAID is currently available with those, I asked). There is also WiFi A/G/N, a remote control, a built in mic and webcam as well as a fingerprint reader integrated into the touch pad.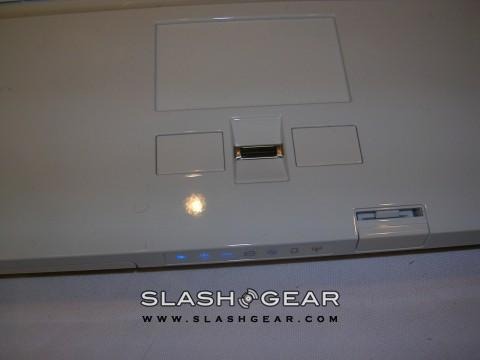 As far as media controls, you have two separate silver dial looking things that control media as well as the included remote control, and this thing runs some version of Vista that has MCE built in so its either Premium or Ultimate (if I had to guess, Ultimate). It has a base price of just over $3000.