CES 2008: Archos TV+ WiFi DVR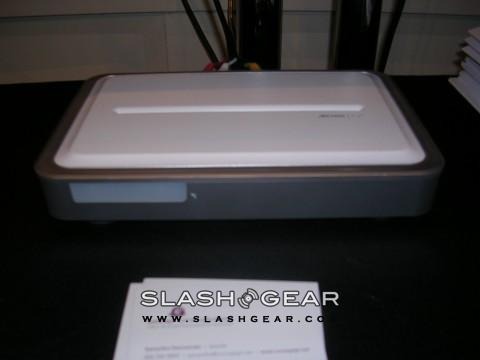 I know I've already covered this product, but I have new news, first of all I have more pics, and I have a better idea of how big it is. Most importantly, they had the interface in demo mode, so I have a video of that so you can get an idea of what it looks like in action.
In case you've forgotten, or didn't read the previous article, the Archos TV+ comes in capacities of 250GB and 80GB and can do just about everything, its simply amazing. It has flash support built in, Opera web browser, you can browse all the flash video sites like YouTube on the device, and you can even play flash games on the device. It connects to both your (HD)TV and your choice of SD or HD inputs. It can record the inputs, it can pull media from your connected PCs or from other devices and put them directly on the Archos' HDD, it really is amazing everything it can do.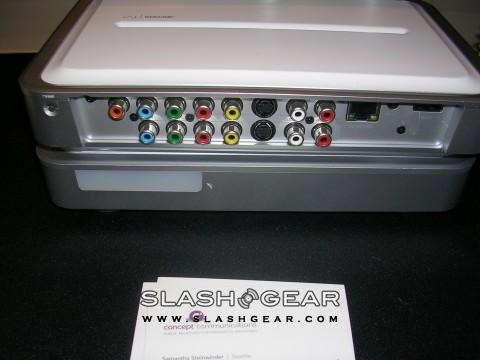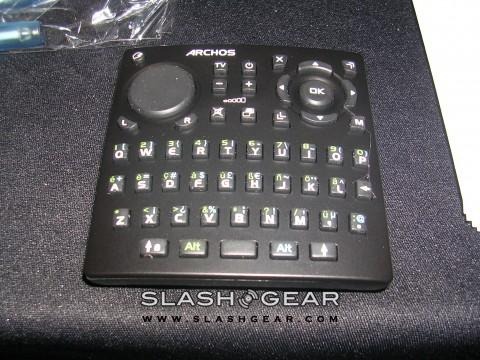 Anyways, the interface kind of reminded me of a 3D smoothed out, semi-transparent, MythBox skin that I saw when I was playing around with Linux. It really looks good though and I think its even easier to use than Windows Media Center. The two things I really liked were the QWERTY key pad remote that it came with that was so small, yet useable, that it was only marginally larger than ripping the keyboard portion off of one of the larger BlackBerry's. The other thing I liked was that the box itself was small, I have a 14.1 inch laptop, and it was smaller than that, but a bit thicker and it was all white and there were plenty of inputs. The 80GB will be retailing for $249 and the 250GB will be retailing for $349.
Alright, I finally got the video uploaded, its hard finding a connection here fast enough to upload to YouTube, but I did it, and its below.