CEDIA 2007 - Cuddle Bags look comfortable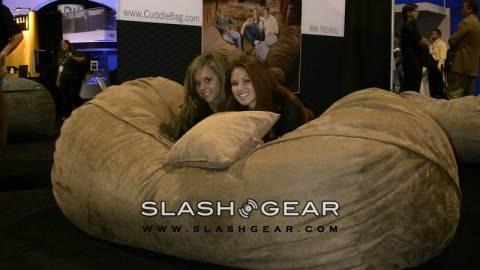 I remember when I was younger, my favorite seat in the house was my trusty beanbag. If I could just lounge in that all day and play my Nintendo, I was set. Now I'm what some people might call a "responsible adult"and I no longer have a beanbag, as one might think it was tacky. However, if you long to have a beanbag that doesn't look like one, you should check out these Cuddle Bags.
These things are huge. They come in sizes up to 8 feet, just imagine how many people could fit on one of those. Then again I probably wouldn't want to share mine if I had one.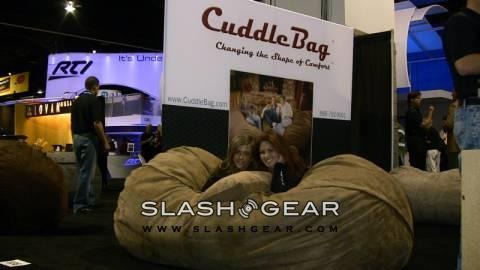 These sophisticated beanbags do come at a price. They start out at $329 for the 4-foot Player's Pad and go all the way up to $659 for the 8-foot Great Biggie Bag.