CEA creates YouTube contest to ease DTV transition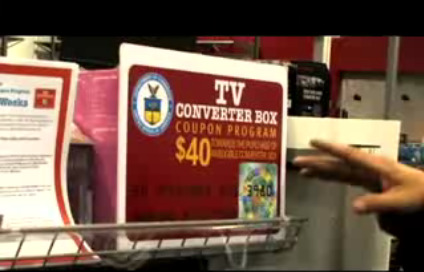 As the date when all TV broadcasts switch to digital approaches, we're going to hear more and more about it. That seems to already be the case and now CEA is launching a contest on YouTube called Digital TV: Convert Now! that's meant to help people convert their old analog sets to digital.
The promo video for the contest, which you can watch below, features country group Whiskey Falls as they give a brief explanation of what the DTV transition means and some of your options. Of course, the first option listed is to buy a new HDTV. That CEA sure is crafty!
It also encourages people to help out their friends and family with this transition. It seems clear they know not everyone uses YouTube and this is meant more to make people aware that others might not be aware of the DTV transition. You can view the official rules and learn more about the contest at the Digital TV: Convert Now! website.
[via Crave at CNET]