CDC warns against kissing chickens amid deadly Salmonella outbreak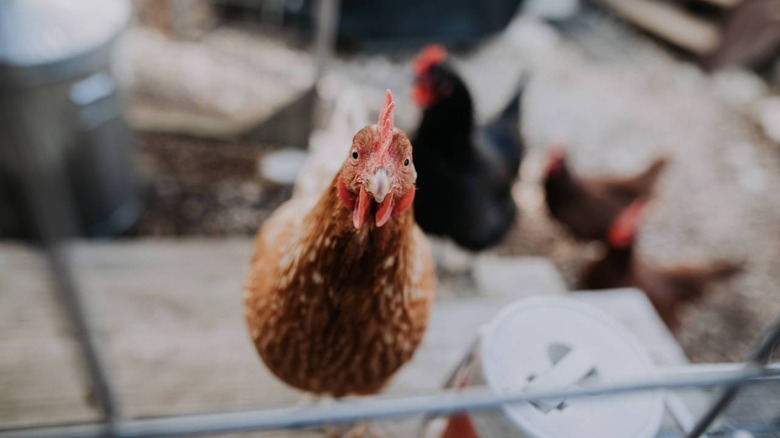 The CDC recently published an update on the ongoing Salmonella outbreak linked to backyard chickens in the United States, warning that hugging and kissing chickens will put you at a greater risk of contracting the illness. Between July 20 and August 20, another 235 people were confirmed as having become ill from the outbreak strains, pushing the total number of infected people to 1,003 across 49 states.
Of the 1,003 confirmed Salmonella cases in the backyard chickens outbreak, the CDC says at least 175 involved hospitalizations. As well, two deaths have resulted from the outbreak, one in Ohio and another in Texas. At least 192 infected people were under the age of 5 years, and more than 500 of the people reported having had contact with ducklings or chicks before they developed symptoms.
Officials have tested samples from people who developed Salmonella and have linked many of the strains to private ("backyard") chickens in Ohio, Minnesota, and California, as well as at retail stores in Oregon and Michigan that offer chickens.
Poultry is a common cause of Salmonella in humans, often resulting from improper handwashing, cross-contamination between raw chicken and fruit/vegetables, and by interacting with a chicken coop, then tracking the germs indoors. However, as part of its advice to backyard chicken owners, the CDC is also warning that you shouldn't 'kiss or snuggle' chickens regardless of how adorable they may be.
Other steps to reduce Salmonella risk include avoiding touching your face and mouth after touching chickens or their environments, wearing shoes that are kept outside when walking in a chicken range, keeping chickens outside, and washing any materials and equipment used when keeping or caring for chickens.