CBS, Turner add fee to mobile March Madness viewing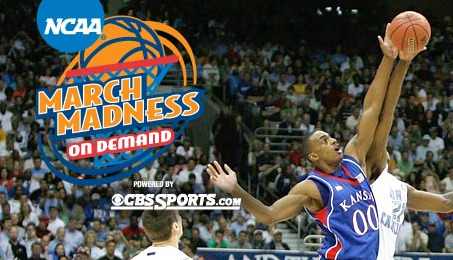 Last year was pretty cool for basketball fans. Even if you weren't home, you could still tune into all the great March Madness action on CBSSports.com from your laptop or mobile device. This year, though, that same access will cost you $3.99. It's not a huge sum of money, but it is a big difference from being free. However, live streaming from a computer will still be available free of charge. This all applies to games that are broadcast on CBS.
There are other matches that will be shown on a variety of Turner properties, including TBS.com, TNT.tv, and Trutv.com. For those games, customers can still stream for free but only if they have an existing pay TV subscription with a participating provider. Most major cable and satellite networks are included, with the main exception being Time Warner Cable (which, ironically, is owned by the same parent company as TBS.com, TNT.tv, and Trutv.com; corporate bureaucracy at its finest).
The $3.99 fee applies to users who want to view the games on an iOS or Android device, whether it's a smartphone or a tablet. The website will be able to identify if users are trying to access the live content from one of these platforms, and at that point will prompt them for payment verification. Going to the exact same website on a Windows or Mac computer will lead viewers to the stream for free. It's a small price to pay for a basketball fan, but it is still a price.
[via PaidContent]