CBS All Access adds classic and original TV shows for kids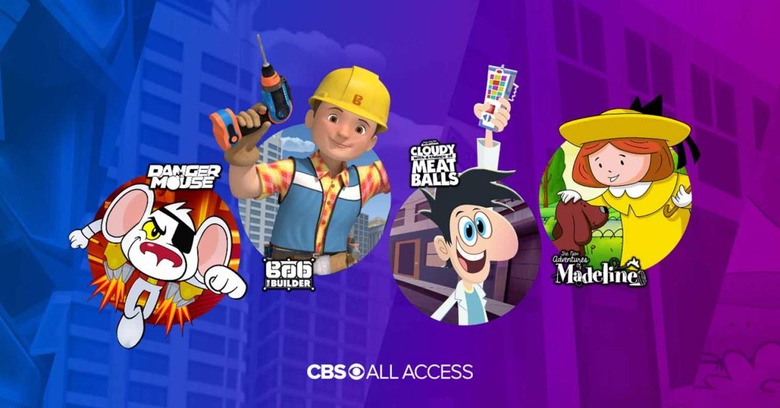 CBS All Access, the company's on-demand and live television streaming app, has launched a new section that is dedicated to children's programming, giving parents a cheap streaming option for kids shows. The launch of the children's section brings the latest seasons of the original Cloudy with a Chance of Meatballs television series, as well as Danger Mouse and classics like Inspector Gadget.
CBS All Access is the streaming service from CBS Corp — it offers originals like Star Trek: Discovery, seasons from existing shows, as well as the network's vast catalog of older content. Until now, the service was essentially reserved for adults, but this new expansion makes it suitable for children, as well.
All of the kids' content on the service is ad-free, according to CBS, which says that it will offer parental PIN controls across many of the platforms on which CBS All Access is available: Roku, Apple TV, Fire TV, Xbox One, Android TV, and mobile. Other platforms will get the parental PIN support soon.
The network first announced plans to offer children's programming back in August. The company plans to give subscribers access to more than 1,000 episodes for kids; starting in January, it will expand the programming to include shows from Viacom's hit network Nickelodeon. The company says only that 'select' shows will be made available.
Subscribers can find all of the children's shows now available on CBS All Access listed here. The service is available with a free trial, after which point it costs $5.99/month for the 'limited commercials' plan and $9.99/month for the 'commercial-free' plan.