Caviar iPhone X Tesla sacrifices beauty for solar charging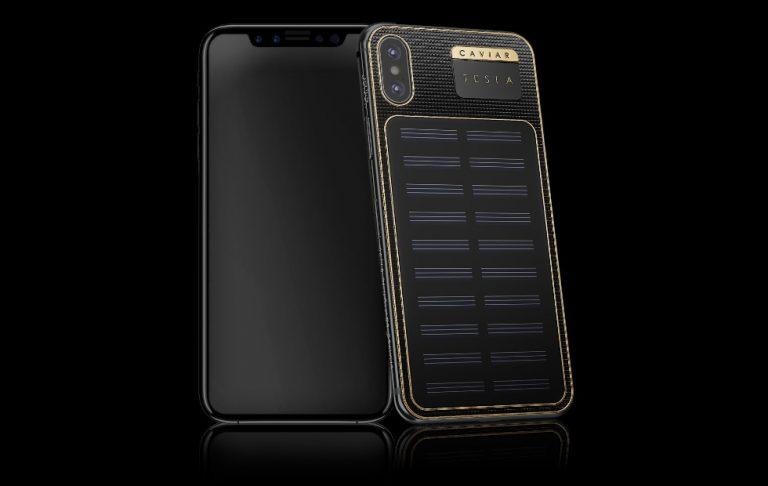 Apple takes great pride in developing products that are as beautiful as they are useful. Although some will argue that the latest iPhones have diverged slightly, they still have an air of elegance to them. Leave it to Russian company Caviar to take that long-standing philosophy and turn it on its head. From the company that brought you iPhones with Trump's and Putin's faces comes the iPhone X Tesla, a smartphone that charges via the sun by putting ribbed solar panels on the iPhone X originally fashionable glass back.
The iPhone X's screen will undoubtedly be its biggest selling factor. In addition to Apple's first OLED screen, its edge to edge design is a sight to behold, marred only by that odd notch. Compared to the front, the iPhone X's back is somewhat plain and unassuming but by no means ugly. The same can't be said of Caviar's version.
Solar panels have never been exactly presentable, mostly because they aren't always meant to be seen. Not so the panels on the iPhone X's back. You'd probably prefer to keep the phone facing up, but that's going to only last you for so long. When you do need to use the solar charging feature you paid so dearly for, you'll have to flip it over.
To its credit, Caviar tries to compensate by having 24K gold rims surrounding the entire back of the iPhone X as well as the camera bump. It replaces the glass back with titanium, coated the body with PVD and added a shockproof plate to improve the phone's survivability. It does nothing to improve its appearance.
Unfortunately or fortunately, this is not an iPhone X you can probably afford. Not that the iPhone X is affordable in the first place. A 64 GB Caviar iPhone X Tesla will set you back 259,000 RUB, or $4,445 USD, while four times the storage goes for 274,000 RUB, or $4,700.