Casio XJ-S43W slim DLP projector announced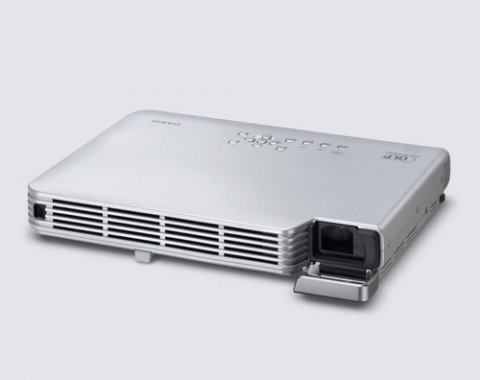 Casio announced a new projector to go along with their other slim models called the XJ-S43W today. The biggest change? This model works much better with widescreen and HD sources when compared to previous models.
Specs include a brightness of 2,500 lumens, a 1,280 x 800 resolution, a 1,800:1 contrast ratio and a super slim form factor, measuring in at only 1.7-inches at the thickest spot. Inputs include HDMI and VGA.
You can scale up images to 300-inches if you'd like, or shrink them down to just 2.8-inches. You should be able to get your hands on the Casio XJ-S43W starting in September for $999.