Casio Rolls Out 25th Anniversary Limited Edition G-Shock, Only 200 Units Available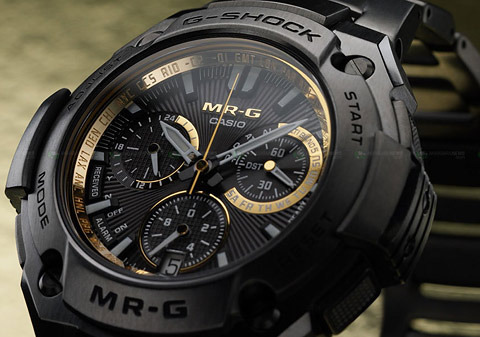 If you are into timepiece collection, there's one limited edition of G-shock that doesn't cost you arms and legs. In celebrating the 25th anniversary of G-shock line, Casio will release a limited edition of G-shock, MRG-8000G in selected countries: Japan, USA, German and England.
The limited collection unit will feature a unique 18 carat gold ring, titanium bezel and gold accents on selected metal parts. If it raises your interest, the anniversary G-shock will cost you 500,000 yen (~$4,600 equiv.) with limited production of 200 units worldwide.
[via casio & akihabaranews]