Casio launches the 20.1-megapixel Exilim EX-ZS30 digital camera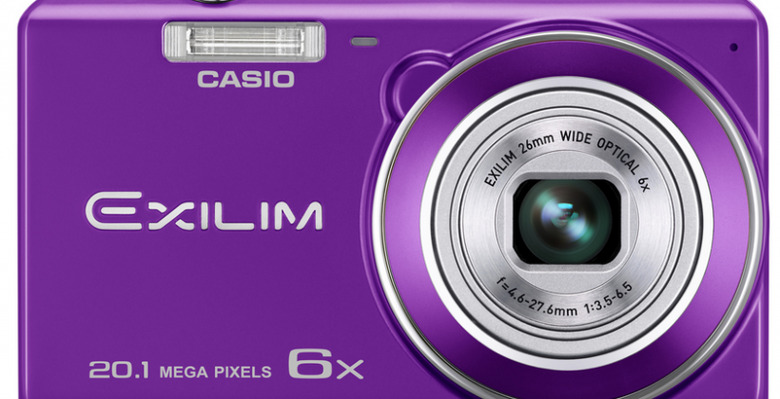 Casio has launched its new EX-ZS30 compact digital camera. This point-and-shoot is aimed at beginners and features all the things you'd expect in a modern compact digital camera wrapped up in a stainless steel body. You can check out the device's specs, as well as a gallery of pictures after the jump.
The EX-ZS30 has a 20.1-megapixel CCD sensor, giving a high enough resolution for any average user's needs. The body itself is made from stainless steel, and is available in five colors: pink, purple, white, silver, and black. All of the functions and features are pretty basic, not surprising considering that the handset itself is aimed at beginners and those who want a simple camera for snapping pictures of their kids, friends, and pets.
To keep things simple, around back users will find dedicated buttons for the most common tasks performed, such as viewing and deleting images. To ensure that images come out as clear as possible, the EX-ZS30 offers Premium Auto mode, which auto-chooses both the mode and the processing necessary for the setting. This includes such modes that typically have to be selected manually, such as macro and night scenes.
To give uses their Instagram-like filter fix, there are eight "artistic effects" that can be applied to images: Pop, Sepia, Monochrome, Light Tone, Soft Focus, Toy Camera, Fish Eye, and Miniature. There's also something called Dynamic Photo, which according to the announcement allows photographers to select eight moving character presets and combine them with a photograph.
[via Exilim]