Casio GZE-1 action camera looks like part of Iron Man's armor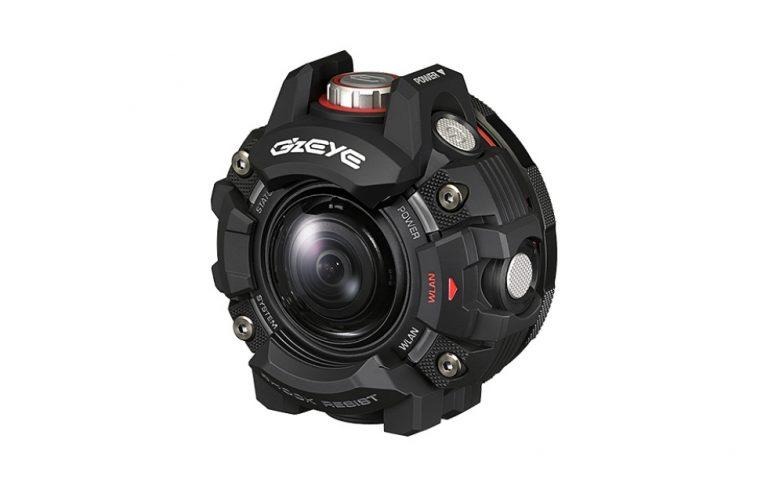 You have to give Casio props for its latest camera. While most smart camera's are almost literal black boxes following GoPro's initial design, the GZE-1, a.k.a. the G'z EYE, looks like something straight out of a movie set. Iron Man fans might see some similarities in one of the super hero's props, but Casio's faithful customers might also see some resemblance to the company's G-SHOCK sports watches. That's no accident either, because the G'z EYE is, for all intents and purposes, the G-SHOCK EYE action camera.
G-SHOCK line of watches are popular for their ruggedness and a design that matches those properties. The GZE-1 has both. Like a rugged G-SHOCK, the GZE-1 boasts of IP6X dust proofing and IPX8 water proofing. It can survive a drop of 4 meters, a watery depth of 50 m, and freezing temperatures of -10 degrees Celsius. Of course, that comes at the price of some girth to the sci-fi looking action camera, but at least it looks interesting.
Those aren't the GZE-1's only capabilities, of course. As a camera, it has a 6.9 megapixel sensor with a single focus wide-angle lens, 170.4 degress when shooting Full HD videos or 190.8 degrees for still photos. It has camera shake reduction and an interesting "temporary" slow mo feature that lets you prolong the tension of the action.
Like any action camera these days, the GZE is also able to talk to smart devices via its built-in WiFi connection. An Android and iOS app will let you view and share your action shots in an instant. But if you have one of Casio's Android Wear Smart Outdoor Watch (WSD F20 or F10), you can also view them right on your wrist as well.
There is no pricing yet for the Casio G'z EYE action camera, but details are promised to go live on October 27. Sales are likely to be limited to Japan while Casio tests the waters of this relatively new venture for the company.
SOURCE: Casio