Casio Green Slim Projectors Available Now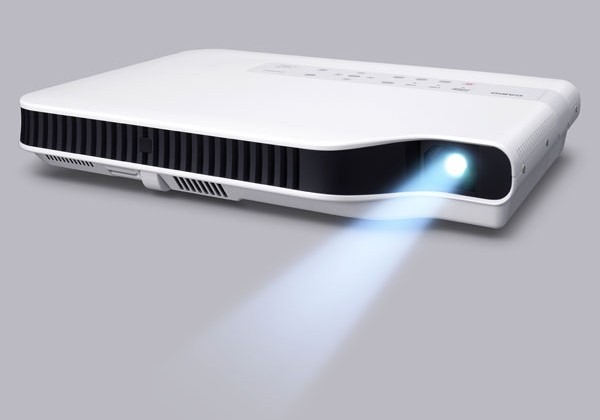 Projectors still exist, and they're not just for the education market, or sports bar. They're perfectly suitable for your living room, where you can indulge in a wall-full of your favorite video game, if you so desire. But, we understand that there's just something gratifying about showing everyone you know your brand new HDTV. But, what if you could get all of that for the same price, roughly, but have so much more space to work with?
Casio has made their Green Slim Projectors available for consumption. What you get, is a projector that can display a projected image to 100 inches or more. Even better, the Green Slim can also project that image in a full 1080p HD signal, coming from either laser or LED hybrid light sources. Those will last somewhere in the ball park of 20,000 hours, too, so you should have plenty of late nights playing your favorite games.
You also get the ability to zoom in two times, making sure that if you want the full immersion environment, you get it. Thanks to the LED and laser lights, Casio has also made sure that the color representation is as pure as it gets. There's obviously the HDMI port, making sure that you can plug your favorite game console, which has to be HDMI-equipped itself, into the projector. Prices range from $799 to $1,099, which you can pick up from many electronics retailers, like Best Buy. Are projectors something you'd consider? Or is an HDTV still something you'd rather buy?
[via CrunchGear]