Casio Exilim MR1 selfie camera hides lens behind a mirror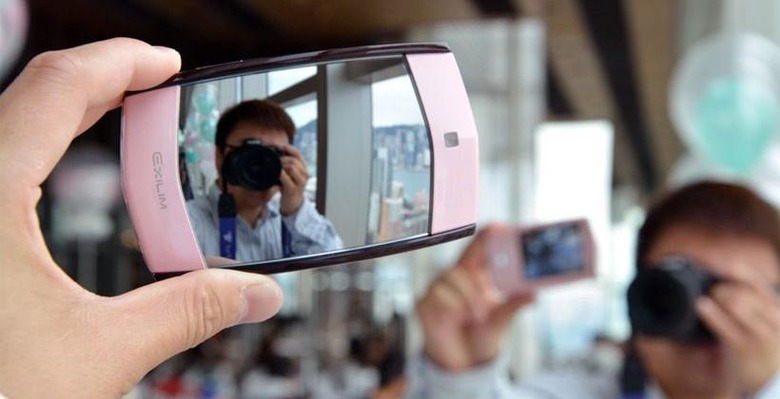 Casio's camera arm has announced a new camera that is aimed directly at the user who takes lots of selfies. The camera is called the Exilim MR1 and it is available for about $330 in Hong Kong. The camera has a 14MP sensor under the front cover of a device that looks a lot like an old school mobile phone. The shiny mirror makes it easy to align your selfie.
The camera module itself is not the best we have ever seen with an f/5 aperture that apparently has something to do with the shiny mirror surface reflecting light. The camera also appears to have a very small LED flash that might not help too much when using it in a dark environment.
The MR1 does come with software that allows the user to enhance their skin tone and smoothness. On the back of the camera is a small LCD that lets you see a live preview of what the image looks like. I guess Casio expects you to snap the photo and then flip the camera around to see how the image turned out.
Casio offers the MR1 in pink, white, and green. Images are saved to a microSD card and that screen is a 2.7-inch unit. The camera can record video and power comes from a 700 mAh internal battery. That is enough juice for only about 230 still images or 35 minutes of video recording in 1080p.
SOURCE: Engadget