Casio Exilim FR110H camera is a 1.9MP ultra low-light snapper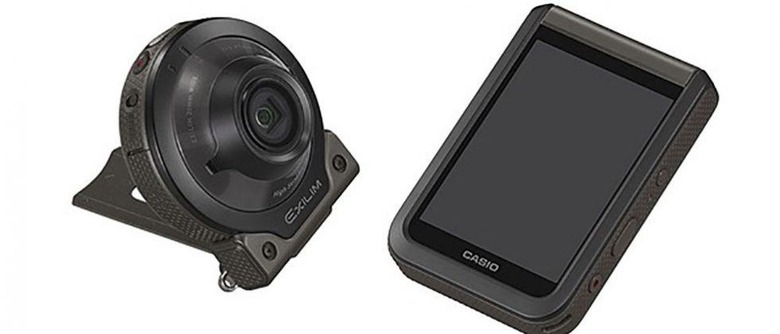 Casio has rolled out a new digital camera for specialty photography and at a glance it sounds like a camera from years and years ago. It has a scant 1.9MP resolution, but Casio says that those pixels are extra large and meant specifically for gathering light in low-light situations. The image sensors is a back-illuminated CMOS sensor and you only have to look at the image of the lion to see how much better at low-light photography the FR110H is than Casio's other cameras.
The ISO rating is 51200 and Caiso fits the compact camera with new noise suppression and high speed Exilim engine HS ver.3. The lens is a F2.8 unit with the angle of view you get with a 20mm lens on a full frame camera. Casio uses the same body design that allows the camera to be detached from the LCD unit for remote image capturing.
The LCD is a 3-inch unit with a special setting for working in low-light conditions. When the camera is detached from the LCD, the two communicate using Bluetooth. The camera section is rugged with drop, water, freeze, and dust resistance. In addition to taking images, it can record full HD video at 30fps and with 3 stops of stabilization.
The camera does require there to be some light to operate, it isn't a zero light camera. The internal battery promises 290 shots per charge and the camera can connect to WiFi networks. The rear LCD controller can operate two cameras. The FR110H will launch in Asia only and will go on sale on December 9 at an unknown price.
SOURCE: DP Review