Casio EXILIM EX-ZR800 introduced with 18x optical zoom and OIS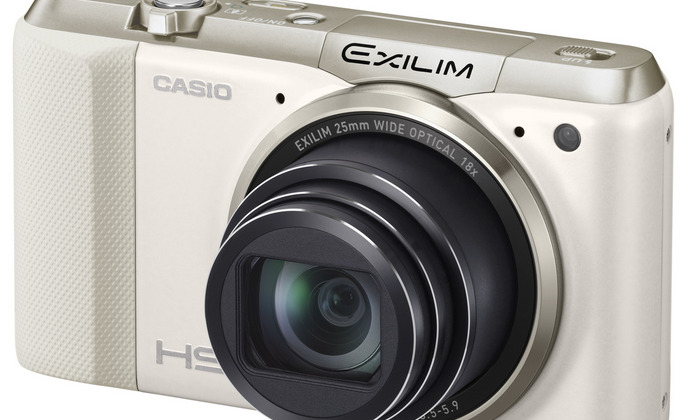 Casio has unveiled a new digital camera in its EXILIM line, the EX-ZR800. With this new camera comes 18x optical zoom and a 5-stop/5-axis image stabilization, as well as several other features commonly found on point-and-shoot compact cameras. Although the European announcement doesn't specify the launch date, the company's Japanese division says it will be launched on August 23.
The camera runs on Casio's EXILIM Engine HS Ver. 3, which operates a dual-CPU and a couple of parallel image processors, a vector-graphics core, and a reconfigurable processor. All of this culminates in a start up time of 1.3-seconds, a focus time of 0.18-seconds, a capture interval of down to 0.26-seconds, and a shutter response rate of 0.016-seconds.
In addition to the 18x optical zoom, the EX-ZR800 features a 25mm wide-angle lens and a digital zoom option to boost the overall zoom to 36x. There's optical image stabilization that, when used in conjunction with burst mode, results in the equivalent of a 5-stop rate for reduced blurs. There's also Triple Shot, which takes three burst images when the shutter is pressed.
There's a time-lapse setting for interval photography, which has both auto and manual modes. There's an all-focus macro option that creates composite images at different focal points, combining them into a single all-in-focus photograph. In addition, the new EXILIM camera also offers a blurred background setting for creating a soft blur effect in the background of images.
Other features include an inset display for partial LCD usage for image reviewing purposes, an AF-CS boosted to 30 frames with a speed of up to 5fps, and a Premium Auto Pro function that functions as an HDR effect, combining different exposures into a single image. There's HS Night Shot to help reduce blurs that result in low-light photography, and HS Anti Shake to reduce blurs that often result from taking an image while zoomed.
SOURCE: Casio