Caseology Parallax and Vault LG G6 phone cases now available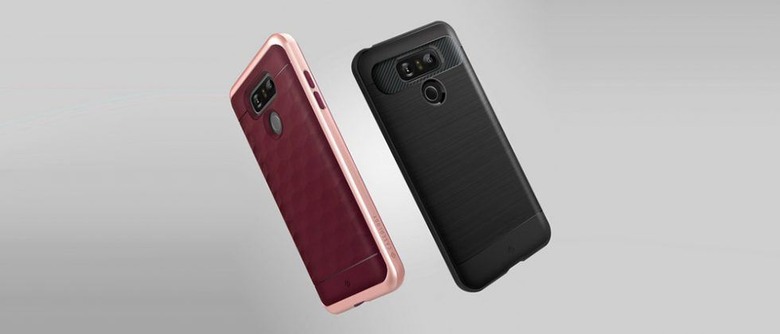 Caseology has announced that its Parallax and Vault phone cases have been recreated for the LG G6. The cases are designed to be durable yet stylish, keeping the phone safe without subtracting from its design. Both cases are made from thermoplastic polyurethane (TPU), with the Parallax being the slightly more notable of the two models. The cases are available to order now.
The cheaper of the two is the new Vault line case for the LG G6. This model is made from TPU and features what Caseology describes as a carbon fiber texture. The case is laser etched and described as having a 'minimalist aesthetic.' The case is designed to help protect the phone from scratches and 'slips,' and also fingerprints. This model is only available in Black for $21.99 USD.
Slightly more expensive at $24.99 is the Parallax case for the LG G6. This case is offered in a wider range of colors, with consumers being given black, cherry, and navy options, though the latter two colors won't be available until the middle of next month (the black version is available now).
The Parallax case sports a geometric pattern and is said to be flexible with polycarbonate bumpers that are smooth to the touch. There's soft coatings and 3D moldings, say Caseology, that work together to help provide a slip-proof grip. Check out the timeline below for more LG G6 news!
SOURCE: PRNewswire