Carbon Fiber Graphix For Your MacBook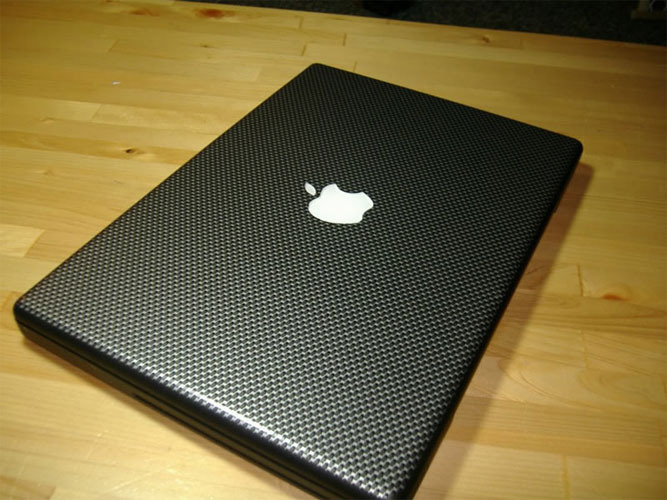 Mac fans are all about the elegant style, look, and feel.  Nowadays, everything is customizable so why not customize your Apple MacBook with a carbon graphix MacBook sticker.  Honestly, it looks a lot cooler than the color black, white, or silver.  In fact, is looks like an entirely different laptop under certain lighting conditions.  Just paste the carbon graphix vinyl sticker on your MacBook and it looks as though it's made of carbon fiber.
If your MacBook is white this might not be a smart choice, but if you're willing then go ahead.  The new carbon fiber sticker no only provides style, it provides extra protection by giving your MacBook a rugged external coating.  Everything from iPod covers to cars are going carbon fiber so this should be a nice fit for carbon crazed fanatics.
The stickers are easily attainable and ready for self-installation so there's no excuse not to buy.  This accessory will blend nicely with your carbon fiber printer, mouse pad, and other computer accessories.  The carbon graphix shell is a definite pick and it looks original so it should fit your taste if you like the carbon fiber design.
Price: $20
Carbon Fiber Vinyl Sticker [Via: hiptechblog.com]