Canyon Android Wear powered bike computer runs apps, tracks workouts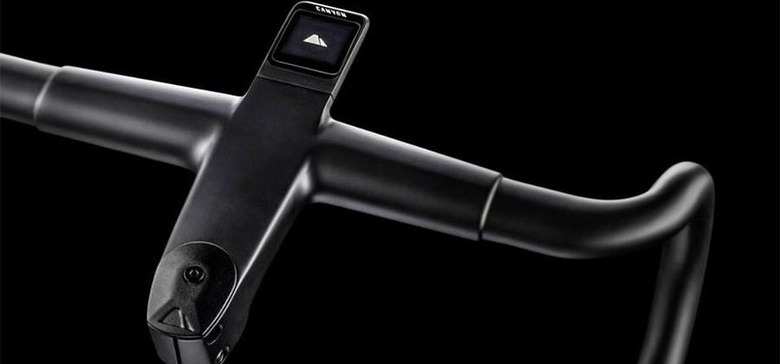 Android Wear is being used in all sorts of wearable devices from smartwatches to fitness trackers. The OS is a very common in the wearable category but the latest product that uses Android Wear isn't for you to wear, it's for your bike. Bicyclists who are serious about their sport often want to be able to track all sorts of metrics about their rides via a bike computer. The Canyon Smart Bike computer runs Android Go and can run some apps right on the bike.
The Canyon was developed in partnership with Sony and with the ability to run apps, riders won't have to keep their smartphone attached to the bike in some manner to be able to see whatever app they want to view during the ride. Canyon is able to record things like path, speed, elevation gained or lost and distance covered.
The computer is integrated into the handlebar mount of the bike giving it a very clean and integrated look. The display is 1.6-inches and has a touchscreen interface. Three Canyon versions are offered with one for trial/aero bikes, one for commuter bikes, and one for mountain bikes.
Pricing is still a bit in the air, but is tipped to be $224 for each one. That price would put the device on par with other Android Wear devices on the market. Granted those other wearables can perform multiple tasks and the Canyon is permanently attached to your bike. Check out the video for more details on the Canyon smart Bike Computer.
SOURCE: Android Community