Canonical seeks developers for 12 core Ubuntu Phone apps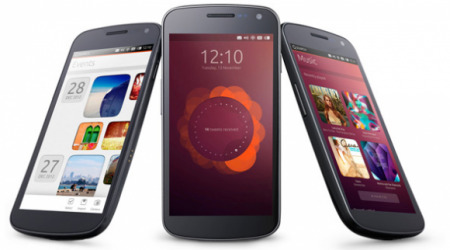 While it's not quite up to the level of RIM's Port-a-Thon events, Canonical plans to have a dozen "core apps" ready to go for Ubuntu Phone when it hits shelves. The apps will be included on the phone, and aim to give users the foundation they've come to expect in handset software offerings. Developers who are interested in participating need to hit up Canonical's site for mock-up designs.
The dozen apps include four social apps: Facebook, Twitter, and YouTube, as well as an RSS reader. The remaining eight are your standard smartphone applications, such as calculator, an email client, calendar, alarm clock, file manager,and even a terminal. The 12 final apps will end up shipping with the phone, and will be in addition other core apps are aren't part of the project.
Developers interested in participating need to request access to the MyBalsamiq website, where the current designs for the app are available, and where developers can add their own designs for viewing and comments. Mock-up designs can be uploaded, but according to OMG Ubuntu, final designs aren't wanted.
Says Canonical, "As part of the core apps project we want to encourage our community to create and submit designs that can be used as food for thought when our community builds the apps." Before jumping into the mix, however, developers will need to check out the project's guidelines for designs, which can be found on the Ubuntu wiki website here. The final set of guidelines aren't available yet, but a list of suggestions are available.
[via OMG Ubuntu]