Canon SX30 IS packs world's first 35x wide-angle optical zoom lens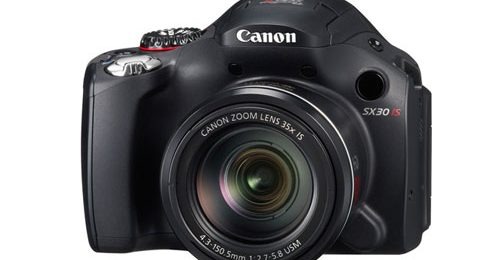 There are lots of cameras on the market today that fall into the super-zoom category offering huge zoom levels. The new Canon PowerShot SX30 IS takes the category to a completely different level with the world's first 35x zoom lens with wide-angle capability. That lens is good for 24mm wide angle at one end of the spectrum to 840mm on the other end.
The camera has a Zoom Framing Assist button to help the shooter keep the subject in the frame as they zoom in from a long way away. The button allows the user to zoom out, find the subject and zoom back in. The camera has a 14.1MP image sensor and uses a DIGIC 4 image processor.
The rear LCD of the camera is a 2.7-inch unit with a variable angle for Live View shooting. The camera uses a lithium ion rechargeable battery. The camera can record 720p HD video using the entire 35x zoom range making video close up even when the shooter is far from the action. With such a high zoom range, the camera has optical image stabilization to prevent blur. The SX30 IS will ship late this month for $429.99.