Canon Retro Rangefinder Camera Revived As An 8GB Flash Drive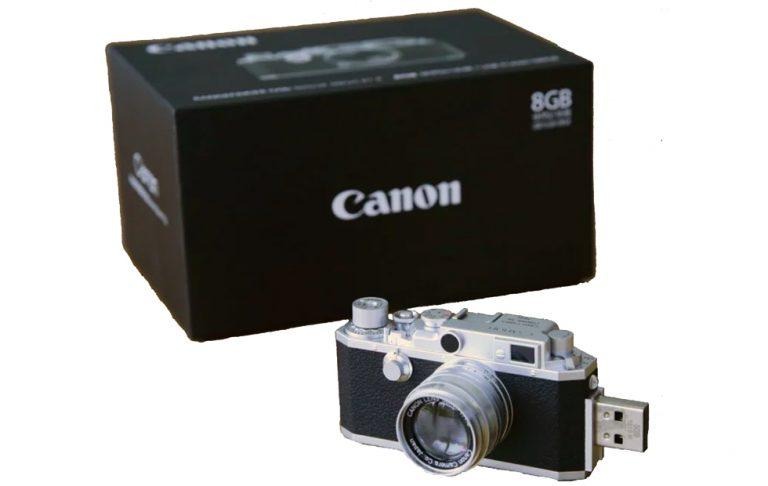 Canon just revived one of its classic rangefinder cameras, but you won't be able to take photos with it. The camera comes in a miniature form-factor and contains within it a modest USB flash drive, giving camera lovers and photographers alike an unusual way to store and transport their images. The 'camera' includes a realistic lens.
Canon is no stranger to creating realistic replicas of its own gear; this isn't the first flash drive it has created based on one of its cameras, for example. Photographers and others can also buy mugs that are shaped like camera lenses, including Canon's own, among other things. In this case, the flash drive looks like an iconic Canon IV rangefinder camera, one that existed long before the rise of DSLRs.

As far as design goes, the flash drive's shell is well made, including fine details like lens and camera body print, knobs, faux viewfinder, and even precise textures on the body and lens. Adding to the realistic look is the shiny, reflective optics on the front of the faux lens. The big deviation from the real thing, though, is the USB connector jutting from one end.
Plug it directly into your computer and you now have access to your photos or whatever you've stored on the drive. The big downside here is the drive's modest capacity: it is only 8GB in size, which isn't much in the world of 4K videos. Just in case it needs to be said: no, this isn't a real camera, and no, you can't take photos with it.
Available now from the Canon Australia online store for $89.
SOURCE: PetaPixel