Canon Offers Updated Firmware For EOS-1D X DSLR Adding New Features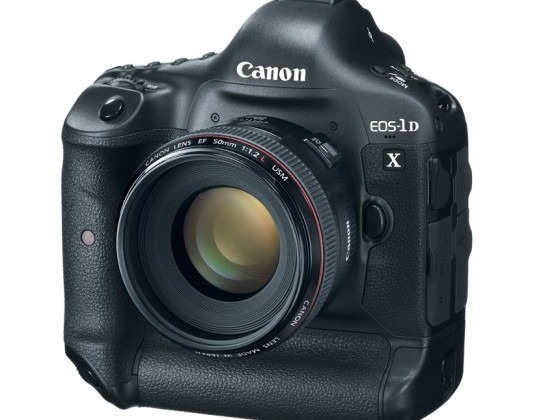 Canon first announced its new EOS-1D X DSLR camera aimed at the professional photographer in October of 2011. The camera was slated to launch in March of 2012 with a high-end starting price of $6800. The camera offered impressive features right out-of-the-box, including an 18-megapixel sensor and dual DIGIX 5+ processors.
The camera also offered the ability to record full HD resolution video and had a weatherproof design. Canon has announced that it now has a firmware upgrade available for the camera that adds in new features that users have been asking for. Once the new firmware supplied the digital camera is capable of AF point illumination during AI Servo AF and cross-type AF for maximum apertures as small as f/8.
The firmware update is being offered at no cost from the Canon website or the Canon factory service centers. The firmware update also allows the AF points in the viewfinder of the camera to be illuminated in red when the shutter button is pressed halfway during AI Servo AF to support the needs of photographers working in lowlight. Canon says that this feature will improve the photographer's ability to aim the camera accurately in low light situations.
The firmware also allows an effectively expanded AF detection area size to enhance autofocus formats with subjects that are small in the frame and difficult to track such as animals or birds in flight. That is possible thanks to the four AF points surrounding the center point acting as AF Assist points. Canon says that AF points above and below the center are sensitive to vertical contrast with the points the left and right of center sensitive to horizontal contrast when AF point expansion is selected with compatible settings.