Canon iVIS HV10 Consumer HDV Camcorder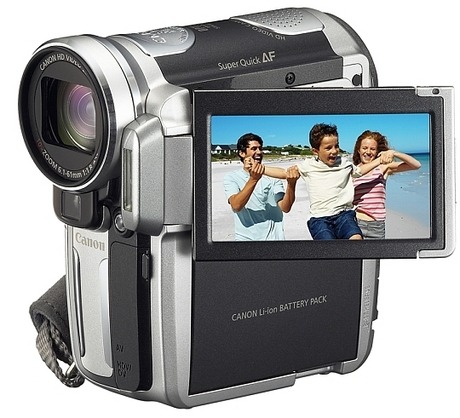 Canon's first consumer HDV camcorder is packed with all the goods yet very easy on the wallet. For $1,300 price tag, the iVIS HV10 features HDV format at Canon's full HD 1920x1080i, instant autofocus which Canon calls "dramatic," 10x HD video lens with optical image stabilization, take still pi ctures at 3.1 megapixel and store them on a mini-SD card.




This is one serious-consumer HDV camcorder considering it's thousands less than Canon's $4,700 prosumer-level XH A1.
Product page [Canon USA]