Canon issues recall for PowerShot A650 IS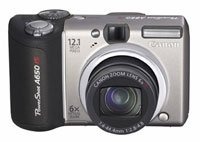 Do you have a Canon PowerShot A650 IS? I have to ask, how are your shots turning out? My guess is that the ones shot in bright lighting conditions aren't so great. In fact, most of them shoot so poorly that Canon has issued an official recall of the camera.
The issue with the PowerShot A650 IS is that the adjustable viewfinder allows light inside the camera when shooting in bright conditions. This will pretty much ruin any good pictures that you might have taken.
Unfortunately, the issue is only for China at the moment. We fully expect Canon to issue a recall in the US and in other countries where the cameras were sold. We'll keep you posted.
Canon recalls PowerShot A650 IS digital camera [via coolestgadgets]